Lakes Environmental e-Newsletter
Climate Change - Emissions Inventory - Atmospheric Science - IT Solutions


In this issue:
News & Events
Upcoming Courses
Modeling Tip: TANKS in AERMOD
Articles
Upcoming Conferences & Trade Shows
News & Events
Lakes Environmental Releases AERMOD View™ Version 6.7.1
Lakes Environmental is pleased to announce the release of AERMOD View Version 6.7.1., the latest release of its air dispersion modeling software. With this latest version of AERMOD View come new features including:
Graphical Copy and Paste - Sources can be copied and pasted from the graphical display


Warnings at Run Time – AERMOD View gives warnings at run time as well as errors


Source Inputs Dialog - The source inputs dialog has been updated to make the use of differentunits even easier
For a comprehensive list of the updates and new features available in AERMOD View version 6.7.1, please see our latest release notes.
If you are currently in maintenance for AERMOD View and did not receive an email regarding this update, please contact us at support@weblakes.com.
If you are a user of AERMOD View but are no longer in maintenance please contact sales@weblakes.com to find out how you too can begin using version 6.7.1!


AERMOD Course in New York City - Sep 20-21, 2010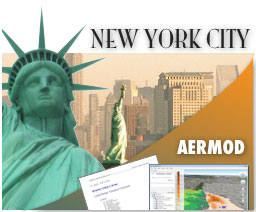 Lakes Environmental will be in New York City to present a 2-day AERMOD course from September 20-21, 2010.

Attending this course is the best way to stay current with recent regulatory and methodology changes. Lakes Environmental uses cutting edge tools that will revolutionize the way you do air dispersion modeling!

Early registration pricing is available until August 27, 2010.
Visit our website for further details and register today!



AERMOD & CALPUFF Courses in London - Sep 27 to Oct 01, 2010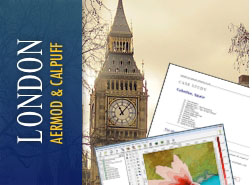 Lakes Environmental is pleased to be travelling to the United Kingdom for a week of AERMOD and CALPUFF training in London from September 27 to October 1, 2010.
We are proud to be a leading provider worldwide of powerful training for US EPA air dispersion models, with instructors being continuously rated as "outstanding" by course attendees.
For further information including details of the course location and registration form, please visit the Upcoming Courses section of our website.


CALPUFF Course in Johannesburg, South Africa - Oct 18-20, 2010
Lakes Environmental is teaming up with the National Association for Clean Air (NACA) to present a 3-day CALPUFF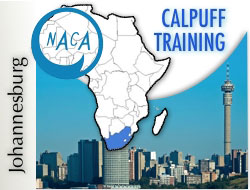 course in Johannesburg, South Africa, from October 18-20.
During a recent 3-day CALPUFF course students were able to start and complete an unprecedented 9 real-world case studies involving geophysical pre-processing, meteorological pre-processing, and CALMET, CALPUFF, and CALPOST options. 
Don't miss this opportunity to be trained by our dedicated senior level experts!
For additional course details, please visit our website or contact NACA by e-mail at bev@naca.org.za.
AERMOD & CALPUFF Courses in Rio de Janeiro - Nov 8-12, 2010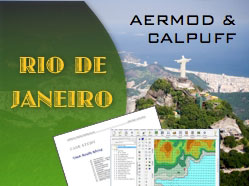 Lakes Environmental is delighted to be heading to Brazil for a week of AERMOD and CALPUFF training in beautiful Rio de Janeiro from November 8-12, 2010. This course will be hosted by our Brazilian distributor, SECA. 
Presentation of the course will be in Portuguese with all course materials (presentation slides, course notes, etc) in English. 
We encourage you to register soon in order to reserve your spot.  If you are interested in registering for the AERMOD and/or CALPUFF course, please contact Silvio de Oliveira at SECA at silvoliv@uol.com.br. 
Further details including course venue and registration form can be found on our website.
Register today!  Space is already filling up quickly!
2011 Course Schedule Announced!
Lakes Environmental has recently announced their course schedule for 2011. Course dates and locations for the first half of the year are posted on our online course calendar. Be sure to register early in order to secure your spot!
We provide the most comprehensive AERMOD and CALPUFF training programs available by incorporating both theory and hands-on computer instruction.
On-site courses are also available for any company that wishes to provide customized training for their employees. These courses can be tailored to suit the needs and skill level of your employees. For more information on on-site training or to request a quote for corporate training, please contact us at training@weblakes.com.
Product Spotlight - CALRoads View™
Lakes Environmental's CALRoads View is a comprehensive traffic dispersion modeling package with support for the US EPA's CALINE4, CAL3QHC, and CAL3QHCR models. 
CALRoads View excels at modeling emissions from on-road traffic, including advanced features such as timed intersections, traffic patterns, hourly met data, parking lots, and more. 
The recently released CALRoads View version 4.0 includes useful new features including:
Export to Google Earth, including full project details such as contours, receptors links, and more
New Project Wizard with simple steps to create your project
Many new tools such as the Coordinate Converter, Identify Tool, and Web Annotation
If you are modeling the dispersion of pollutants from on-road vehicles and you want a tool which can simplify your modeling process, CALRoads View might be the right modeling system for you!
Contact us at sales@weblakes.com today for pricing and further details!
Lakes Environmental Closed for the Labour Day Holiday - Sep 6, 2010
Lakes Environmental will be closed on Monday, September 6 to observe the Labour Day holiday.  If you have any needs during that time, please e-mail us at support@weblakes.com and we will contact you on September 7, 2010 when our offices reopen.
Upcoming Courses
Date

Course

Location

Registration

Sept. 13-14, 2010

Sept. 20-21, 2010

Sept. 27-28, 2010
Sept. 29-Oct. 1, 2010

Oct. 14-15, 2010

Oct. 18-20, 2010

Johannesburg, South Africa

Nov. 8-9, 2010
Nov. 10-12, 2010

Nov. 18-19, 2010

Dec. 6-7, 2010
Dec. 8-10, 2010

Jan. 24-25, 2011

Feb. 7-8, 2011
Feb. 9-11, 2011

Feb. 28-March 1, 2011

March 2-4, 2011

May 16-17, 2011

May 18-20, 2011
For more information on the above courses, including registration information, location, and course outlines, please visit our web site: https://www.weblakes.com/courses.html.
Modeling Tip
TANKS in AERMOD
Emissions from tanks can be successfully modeled in the US EPA AERMOD model, but the approach taken to defining the source will depend on the type of tank.  In this modeling tip, we will consider two different kinds of tanks; fixed roof and floating roof tanks.
Fixed Roof Tanks
Fixed roof tanks, as the name suggests, have roofs which are fixed at the top and do not move depending on the contents of the tank.  There will be a vent on the roof, typically in the center, from which built up vapors can escape.
Floating Roof Tanks
Floating roof tanks have roofs which move with the level of the stored liquid to stop the build up of vapors.  These kinds of tanks are typically used for the storage of liquids with low flash points.  Emissions typically escape from around the sides of the roof.
It is also possible to have internal floating roof tanks, which have a floating roof covered by a fixed roof.  Emissions from these tanks are often captured rather than released into the atmosphere, but if they are modeled they can be modeled as fixed roof tanks.
Modeling Tanks
For both tank types, building downwash may be a concern. For this reason, it is necessary to create a circular building to represent the tank structure and a point source or point sources to represent the release of emissions.  BPIP, the AERMOD model's building downwash processor, only calculates building downwash for point sources, making other source types ineffective in this scenario.
As the vertical momentum and flow rate of tank emissions are generally small, small values for the exit velocity and stack diameter should be chosen.  An ambient release temperature should also be specified.
The placement of the point sources is dependent on the tank type, as is illustrated in the diagram below: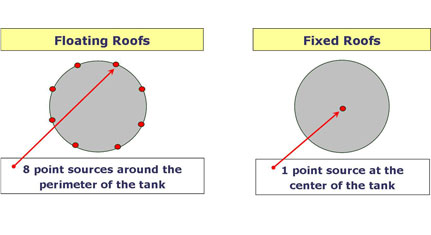 Exit Velocity

Stack Diameter

Exit Temperature

Near zero
i.e. 0.001 m/s

Near zero
i.e. 0.001m

Ambient - 0.0 sets models to use ambient temperature
Submit Your Modeling Tip Today!
We are currently accepting submissions for the Monthly Modeling Tip section that appears in our newsletters. If you have a modeling tip that may benefit our readers, please send it to us at support@weblakes.com. Your name and the name of your organization will appear below the tip providing you with an opportunity for increased exposure.
Articles
EPA Sets First National Limits to Reduce Mercury and Other Toxic Emissions from Cement Plants
WASHINGTON (August 9, 2010) - The U.S. Environmental Protection Agency (EPA) is issuing final rules that will protect Americans' health by cutting emissions of mercury, particle pollution and other harmful pollutants from Portland cement manufacturing, the third-largest source of mercury air emissions in the United States. The rules are expected to yield $7 to $19 in public health benefits for every dollar in costs. Mercury can damage children's developing brains, and particle pollution is linked to a wide variety of serious health effects, including aggravated asthma, irregular heartbeat, heart attacks, and premature death in people with heart and lung disease.
Program Lightens Greenhouse Gas Emissions
ALBERTA (August 9, 2010) - A new commercial lighting incentive program will give business owners some bright ideas to boost energy efficiency. Under a $4 million pilot program, Albertans who operate restaurants, offices, warehouses and other businesses are eligible for a provincial rebate of between $37,500 and $375,000, depending on the building type, when energy-efficient lighting is installed in their businesses.

The initiative takes effect immediately and will provide a range of rebates, depending on the type of retrofits. All participants must undertake a pre-retrofit assessment and demonstrate the potential for energy savings to be eligible for rebates.
Third Round of Climate Talks Begin in Bonn
(August 4, 2010) - The third round of UN climate change negotiations this year kicked off on Monday with representatives from 178 governments meeting in Bonn, Germany. The Bonn UN Climate Change Conference (2 to 6 August) is designed to prepare the outcomes of the UN Climate Change Conference in Cancún in November and December.
"Governments have a responsibility this year to take the next essential step in the battle against climate change," said UNFCCC Executive Secretary Christiana Figueres. "How governments achieve the next essential step is up to them. But it's politically possible. In Cancún, the job of governments is to turn the politically possible into the politically irreversible," she said.
Stricter Rules on Industrial Emissions
(July 7, 2010) - Clearer rules and cleaner air are among the aims of the Industrial Emissions Directive approved by the European Parliament on Wednesday. Stricter limits will apply for air pollution for example, although Member States will have some flexibility to extend deadlines for power plants or waive the rules for other installations in special cases.
The Industrial Emissions Directive aims to improve health and environment protection, while making the rules clearer and easier to implement. It updates and merges seven pieces of existing legislation, including directives on large combustion plants and Integrated Pollution Prevention and Control (IPPC), the latter covering around 52,000 industrial and agricultural installations with a high pollution potential, from refineries to pig farms.
Upcoming Conferences & Trade Shows
Date

Conference

Location

Aug. 30-Sept. 2, 2010   

Power Plant Air Pollutant Control "MEGA" Symposium
More Info


Baltimore, MD, USA

Sept. 12-16, 2010

15th International Union of Air Pollution Prevention and Environmental Protection Associations' (IUAPPA) World Clean Air Congress
More Info - Lakes Environmental will be at booth 17!

Vancouver, BC, Canada

Sept. 27-30, 2010

19th International Emissions Inventory Conference
More Info - Lakes Environmental will be exhibiting!

San Antonio, TX, USA

Oct. 11-15, 2010

The 16th Annual Alaska Tribal Conference on Environmental Management (ATCEM)
More Info

Anchorage, AK, USA

Oct. 13-15, 2010

2010 NACA Annual Conference
More Info

Polokwane, South Africa

Oct. 25-26, 2010

Climate Change and Impact Assessment - IAIA Special Symposium
More Info

Aalborg, Denmark

Oct. 27-28, 2010

Carbon Forum Asia
More Info

Singapore

Nov. 2-4, 2010

Symposium on Air Quality Measurement Methods and Technology
More Info

Los Angeles, CA, USA

Nov. 7-11, 2010

SETAC North America 31st Annual Meeting
More Info

Portland, OR, USA

Nov. 30 - Dec. 3, 2010

Pollutec 2010
More Info

Lyon, France
About this Newsletter
This newsletter contains information gleaned from various sources on the web, with complete links to the sources cited. Organizations cited are in no way affiliated with Lakes Environmental Software.
Lakes Environmental Software is a leading environmental IT company that offers a complete line of air dispersion modeling, risk assessment, emissions inventory, and emergency release software as well as training and custom software services. With satisfied users located around the globe, Lakes Environmental Software will continue to revolutionize the environmental software field.
For more information please visit our web site at: www.weblakes.com. You may also contact us by phone at (519) 746-5995 or by fax at (519) 746-0793.
All comments and suggestions are welcome. You can e-mail us at: support@weblakes.com.
Please click the link below to subscribe or unsubscribe from this newsletter:
Subscribe/Unsubscribe