NEWS & EVENTS
Monthly Newsletter - August 2019 Edition
Lakes Environmental at 2019 International Emissions Inventory Conference
Lakes Environmental would like to thank everyone who stopped by our booth in Dallas at the 2019 International Emissions Inventory Conference, held July 29 – August 2.




We trust that you enjoyed your time at this year's conference! If you stopped by our booth and didn't get to see our Air Quality Management Information System, AQMIS Cloud, in action, contact us today to arrange a web demonstration for you and your colleagues!
AERMOD and CALPUFF Courses in Toronto – Space Filling Quickly!

Our team will present four days of AERMOD and CALPUFF training in Toronto from September 23-26, 2019.
The AERMOD portion of this course will feature a special section and case study regarding the dispersion modeling requirements of Ontario Regulation 419/05: Air Pollution - Local Air Quality.
AERMOD & CALPUFF Courses in Los Angeles, CA – Nov 4-7, 2019

We will host four days of AERMOD and CALPUFF training in Los Angeles from November 4-7, 2019.
Both courses will include a WRF case study for each student's desired location, and the CALPUFF portion of this course will also include a special Class I Area Visibility case study.
Course:

10% Discount:

Ends Sep 20, 2019

Location:

Register

Contact:
AERMOD-CALPUFF Course in Hyderabad, India – Dec 2-5, 2019

Together with our distributor, LaGa Systems, we will hold four days of AERMOD-CALPUFF training in Hyderabad, India from December 2-5, 2019.
This course will include a do-it-yourself WRF case study for each student's desired location.
Course:

10% Discount:

October 1, 2019

Location:

Register

Contact:
Lakes Environmental Closed for Labour Day Holiday
Lakes Environmental's offices will be closed on Monday, September 2, 2019 to observe the Labor Day holiday. If you have any needs during that time, please e-mail us at support@webLakes.com and we will contact you on Tuesday, September 3, 2019 when our offices reopen.
New Solution from the Lakes Software Family
Sign up today and get the entire secure 3 in 1 solution for free!




MODELING TIP
Using the New AERSURFACE Utility
AERSURFACE is a tool developed by the U.S. Environmental Protection Agency (US EPA) which uses digital land cover data to objectively calculate numeric values of surface characteristics (i.e. albedo, Bowen ratio, and surface roughness) required by AERMET, the meteorological preprocessor for the AERMOD air dispersion model.
In February 2019, the US EPA released a new version of AERSURFACE dated 19039_DRFT. This update included several major enhancements to the tool, like the ability to process more recent land cover data products.
Lakes Environmental recently presented a webinar on AERSURFACE. In Part 1, we discuss what AERSURFACE is, how it works, and we outline the changes implemented by the US EPA in the 19039_DRFT release.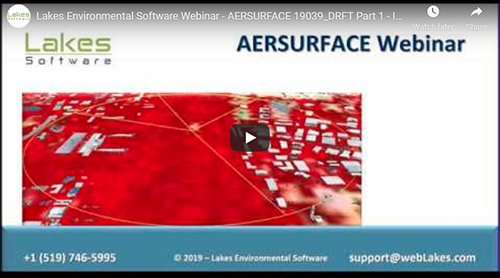 In Part 2, we present a demonstration of the new AERSURFACE Utility included in AERMET View Version 9.7. This includes features like the new Preview window with Tile Maps access, downloading land cover files, and more.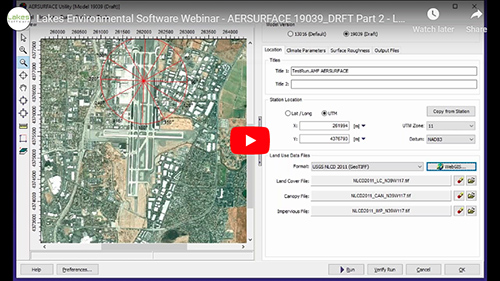 ENVIRONMENTAL NEWS ARTICLES
More Sensitive Climates Are More Variable Climates, Research Shows
July 23, 2019- A decade without any global warming is more likely to happen if the climate is more sensitive to carbon dioxide emissions, new research has revealed.
Read more →
Could Renewable Natural Gas Be the Next Big Thing in Green Energy?
July 25, 2019 - In the next few weeks, construction crews will begin building an anaerobic digester on the Goodrich Family Farm in western Vermont that will transform cow manure and locally sourced food waste into renewable natural gas (RNG), to be sent via pipeline to nearby Middlebury College and other customers willing to pay a premium for low-carbon energy.
Read more →
UPCOMING CONFERENCES & TRADE SHOWS
2019 Conference Schedule
Refinery And Chemical Industry Emissions Symposium
November 6-8, 2019 | Davis, CA USA
2019 Chemical and Biological Defense Science & Technology (CBD S&TConference)
November 18-21, 2019 | Cincinnati, OH USA
LAKES SOFTWARE GROUP OF COMPANIES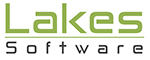 1-170 Columbia St. W.
Waterloo, ON N2L 3L3

View Online

This newsletter contains information gleaned from various sources on the web, with complete links
to the sources cited. Organizations cited are in no way affiliated with Lakes Environmental Software.

For more information, please visit our web site at: www.webLakes.com.
All comments and suggestions are welcome. You can e-mail us at: support@webLakes.com.