NEWS & EVENTS
Monthly Newsletter - January 2019 Edition
AERMOD & CALPUFF Courses in Dallas, Texas – Feb 18-21, 2019

Our 2019 training schedule will kick off with 4 days AERMOD and CALPUFF training in Dallas, Texas from February 18 to 21, 2019.
Attendees will have the opportunity to complete a Do It Yourself Case Study using WRF processed data for a location of their choice making this course of great benefit to their modeling work.
AERMOD Course in Toronto, Canada – Feb 25-26, 2019

We will present a 2-day AERMOD course in Toronto from February 25 to 26, 2019.
This course will feature a special section and case study regarding the dispersion modeling requirements of Ontario Regulation 419/05: Air Pollution - Local Air Quality.
Lakes Environmental Sponsoring A&WMA 8th Specialty Conference
A&WMA's Air Quality Models Conference, Guideline on Air Quality Models: Planning Ahead, will take place in Durham, North Carolina from March 19-21, 2019.
Learn the latest air quality modeling solutions and recommendations for the future!
Presentations will cover the implementation of the changes, experience gained, and viable solutions on the current and future state of the Guideline on Air Quality Models (40CFR Part 51 Appendix W). 
Innovative Modeling Applications and Techniques
NAAQS Modeling - NO2 and SO2 Case Studies
PM2.5 and Ozone Modeling - Regulatory Applications and Case Studies
Meteorological Issues and Case Studies
Prime2 - Updates to Building Downwash
Lakes Environmental Software is proudly sponsoring this annual event and our Senior Product Specialist, Mr. Michael Hammer is the General Conference Chair.
A&WMA Professional Development Course
AERMOD & CALPUFF Courses in Las Vegas, Nevada – Apr 8-11, 2019

Our world class instructors will host 4 days of AERMOD and CALPUFF training in Las Vegas from April 8 to 11, 2019.
The CALPUFF portion of this course will include a special Class I Area Visibility case study and both courses will include a WRF case study for each student's desired location.
Course:

AERMOD (Apr 8-9, 2019)

Course:

CALPUFF (Apr 10-11, 2019)

Discount:

Ends Feb 22, 2019

Location:

Register

Contact:
AERMOD Course in London, UK – May 27-28, 2019

We will be in London, United Kingdom to present a 2-day AERMOD course from May 27 to 28, 2019.
Course:

AERMOD (May 27-28, 2019)

Discount:

Ends Mar 27, 2019

Location:

Register

Contact:
Lakes Environmental's Sister Company to Release Zebu this Year
Lakes Software's sister company will release Zebu this year, its 3-in-1 solution for your company's communication, scheduling and storage needs.




With Zebu, you get instant communication across your entire organization worldwide, as well as scheduling and cloud storage, all with the most secure encryption technology, ensuring that all your sensitive company information is protected.




Get it early by signing up today and get Zebu for free forever!




For more information, contact moo@zebu.io.

MODELING TIP
Using the Background Data File Maker Utility in CALPUFF View™
When using CALPUFF, modelers can add hourly background concentration or deposition flux values to the modeled results before averages are processed in CALPOST. Lakes Environmental added a Background Data File Maker utility to CALPUFF View to make this process even easier.
Watch the video below for step-by-step instructions on how to use the Background Data File Maker utility.
Submit a Modeling Tip
Do you have a modeling tip topic you would like to learn about? Here's your chance to be heard! We are always like to hear from our readers, make your suggestions by sending an email to support@webLakes.com

ENVIRONMENTAL NEWS ARTICLES
China's War on Particulate Air Pollution is Causing More Severe Ozone Pollution
January 2, 2019 - In early 2013, the Chinese government declared a war on air pollution and began instituting stringent policies to regulate the emissions of fine particulate matter, a pollutant known as PM 2.5. Cities restricted the number of cars on the road, coal-fired power plants reduced emissions or were shuttered and replaced with natural gas. Over the course of five years, PM 2.5 concentrations in eastern China have fallen nearly 40 percent.
Read more →
Arctic Report Card Tracks Region's Environmental Changes
December 11, 2018 - NOAA's annual report card on the Arctic, released today at the American Geophysical Union fall meeting in Washington, D.C., measures the changing climate of the polar region including warmer air and ocean temperatures and declines in sea-ice that are driving shifts in animal habitats.
Read more →
UPCOMING CONFERENCES & TRADE SHOWS
2019 Conference Schedule
AWMA 8th Specialty Conference on Air Quality Models
March 19-21, 2019 | Research Triangle Park, NC, USA
Learn more →
Environmental Trade Fair and Conference (ETFC) - Booth 1147
May 14-15, 2019 | Austin, TX, USA
Learn more →
AWMA 112th Annual Conference & Exhibition - Booth 300
June 25-28, 2019 | Québec City, QC, Canada
Learn more →
LAKES SOFTWARE GROUP OF COMPANIES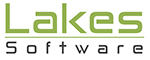 1-170 Columbia St. W.
Waterloo, ON N2L 3L3

View Online

This newsletter contains information gleaned from various sources on the web, with complete links
to the sources cited. Organizations cited are in no way affiliated with Lakes Environmental Software.

For more information please visit our web site at: www.webLakes.com.
All comments and suggestions are welcome. You can e-mail us at: support@webLakes.com.