The latest update to AERMOD View, Version 9.7, expands the discrete receptor import capabilities making it easier to add receptors - including sensitive receptors - to a project. Using the application-supported CSV file format, AERMOD View can now import additional parameters such as Receptor ID and sensitive receptor flags.
To use the new receptor import options, follow the steps below.
Step 1: Create a CSV format file for import. If you want to include a header which defines the parameters, include the headings in the first row. Including the parameter names will allow AERMOD View to automatically assign data values upon import. Parameters include: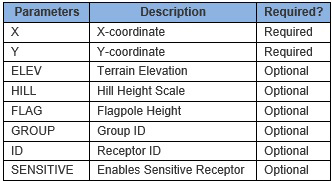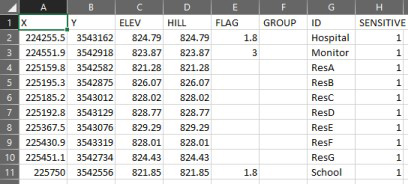 Sample Discrete Receptor File (CSV Format)
Step 2: Open AERMOD View and go to the Receptor Pathway.
Step 3: Select the Discrete Cartesian type from the Discrete Receptors folder.
Step 4: Expand the Actions menu and choose Import from File.

Step 5: Select the CSV file from the location where you saved it.
Step 6: If your CSV file does not contain a header row, the Receptor Import Parameters dialog will be displayed. Use the Assign Column Data Parameters to define the parameter for each column in the file. Click OK once the columns have been defined.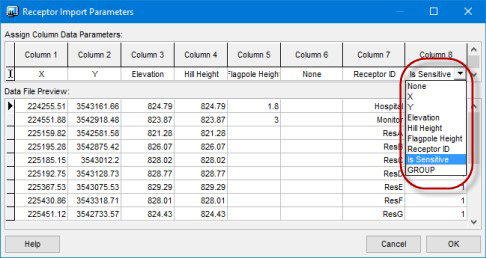 Step 7: AERMOD View will report how many discrete receptors were successfully imported from the file. Click OK to view the imported receptors.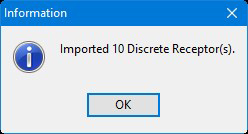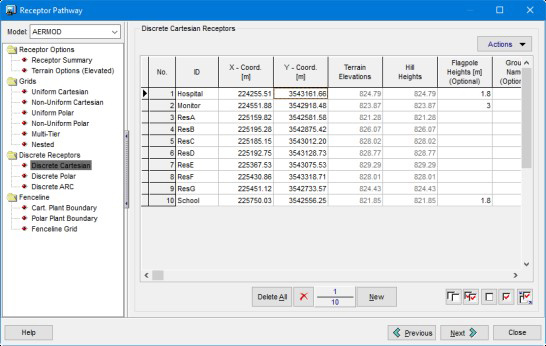 Imported Discrete Receptors