One feature of Lakes Software applications that our users have come to appreciate, is the wealth of customization options available to provide high quality visualization of model output. Beyond the usual drawing tools for adding model objects, each application contains a set of Annotation Tools which allow users to add additional objects to the main display.


Annotation Drawing Tool
Each tool provides users the ability to draw a fully customizable object that won't interfere with model inputs. Annotations include rectangles, circles, polygons, text, point markers, arrows, webs, and north compass arrows.
For example, the default Labels in the applications show model object IDs. The Text Annotation, however, allows users to write descriptive text to highlight areas or objects within the modeling domain.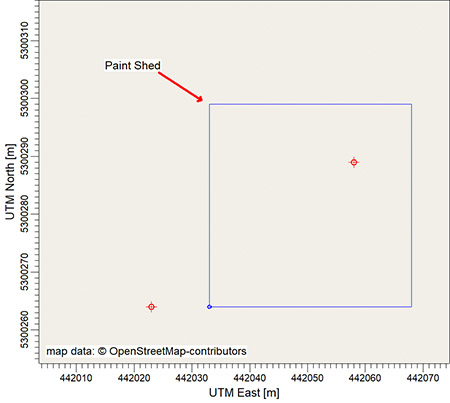 Sample project with Text and Arrow Annotations
To use Annotations, select the shape of interest from the Annotation Toolbar. Click or draw to place the object in the main display. Once finished drawing, the Annotation dialog will appear to allow additional customization such as color, line width, transparency, and more.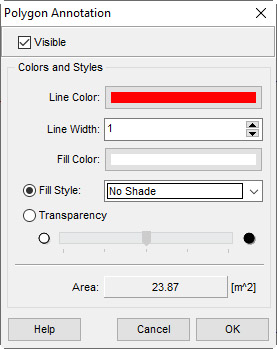 Polygon Annotation Dialog
Adding annotations is an easy way to customize and improve the look of your output!