As we have discussed in this space before, presenting high-quality graphical depictions of air dispersion modeling output is vital to communicating the meaning of the calculations. The Graphical Options within Lakes Software's wide range of commercial products give users the customization options that modelers need. These options are accessed via buttons on either the main toolbar or Annotation Toolbar.


Graphical Options in AERMOD View


Annotation Toolbar
One feature of the Graphical Options is the ability to create Layouts. Layouts are like templates that save a modeler's selected settings so that the same options can easily be imported to future projects.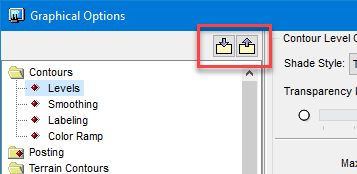 Layout Buttons in the Graphical Options Dialog
The following Graphical Options are saved within the Layout:
Contours

Levels
Smoothing
Labeling
Color Ramp

Posting
Follow these steps to save and load your own Layouts:
Step 1. After setting the desired options in these areas, press the Save as Layout button

at the top of the Graphical Options dialog. When the Save Layout As dialog appears, assign a name to the Layout and click OK.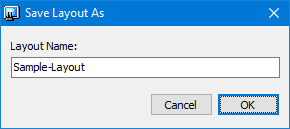 Step 2. When you want to use the Layout, first select all the contour plots that you want to apply. You can select multiple plots in the Plots Tree View by holding the Ctrl key while selecting which plots to modify.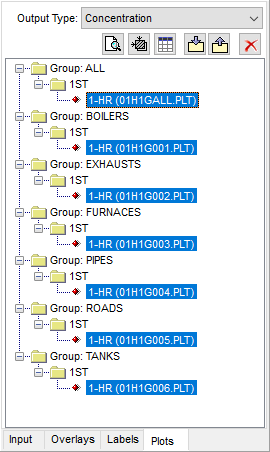 Plots Tree View with Multiple Plots Selected
Step 3. Return to Graphical Options and press the Load from Layout button

to open the Select Layout dialog. Choose the Layout you want to apply to the selected plots and click Select. You can verify the selected settings. When you are satisfied, click Apply and then OK to return to the main display.
Layouts are saved within the application's background settings so they can be used again in the future.