TAURIA Secure Video Conferencing Webinar - May 11, 2022

On Wednesday May 11th, Nir Ben-David from the Israel Defense Force and cyber expert, will be our guest speaker for a 30-minute webinar on TAURIA, the only truly secure video conferencing solution. TAURIA is a Lakes Environmental sister company, so you can expect the same quality and support you have come to enjoy with software products like our AERMOD View and CALPUFF View solutions.
Register today for the May 11 presentation:
A&WMA Annual Conference and Exhibition
Lakes Environmental Teaching Professional Development Courses at 2022 A&WMA Conference

The Air & Waste Management Association will be offering a variety of high-quality professional development courses on June 26 and 27, 2022 just prior to the annual conference in San Francisco.
As in previous years, we will present a one-day course on AERMOD Air Dispersion Modeling and a one-day course on Puff Dispersion Modeling. Additional details regarding these courses can be found below.
Online AERMOD Course – July 19-20, 2022

Don't miss out on our 2-day online AERMOD training course taking place on July 19 and 20, 2022 from 8:30am to 5:00pm (Central Time UTC-6).
Register today before space is gone!
Note: Due to the immense popularity of our online courses and small class sizes, we recommend registering and making payment as soon as possible.
In-Person AERMOD Training Course in Dallas, Texas – Sep 20-21, 2022

Our first in-person training course in two years will take place this fall! Join us for 2 days of AERMOD training in Dallas from September 20 to 21, 2022.
This course will include a special 1-Hour NO2 NAAQS case study and a WRF case study for each student's desired location.
Early registration discounts are available only until August 9, 2022. Registration available soon!
| | |
| --- | --- |
| Course: | AERMOD (September 20-21, 2022) |
| Discount: | Ends August 9, 2022 |
| Location: | |
| Contact: | |
Lakes Environmental Closed for Victoria Day Holiday
Lakes Environmental's offices will be closed on Monday, May 23, 2022, to observe the Victoria Day holiday. Our Dallas support office will remain open on this day. If you have any support needs during that time, please e-mail us at support@webLakes.com Any sales inquiries will be responded to when our offices reopen on Tuesday, May 24, 2022.
UPCOMING TRAINING COURSES

MODELING TIP
Defining Shapefile Map Projections
A key feature of Lakes Software's commercial products is the ability to easily import base maps in a wide variety of file formats. Supported formats include raster images (e.g., JPG, BMP, PNG, GIF, etc.), AutoCAD DXF, Digital Line Graphs (DLG), Shapefiles, and more.
One of the supported formats – shapefiles – can be very useful because, in addition to geographic location data, they can also store associated attribute information. Because these files are georeferenced, it is important that they are properly identified when importing them into applications like AERMOD View and CALPUFF View.
When importing a shapefile, start by using the Import | Base Maps | Shapefile menu option.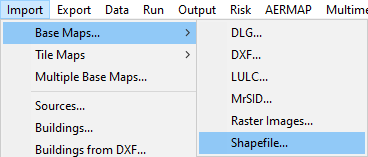 This will open the Import ArcView Shapefile dialog. Use the Open File button to locate the shapefile that you want to import. Having opened the file, note the Shapefile Coordinate System field in the bottom right. This field is used to define the map projection of the shapefile.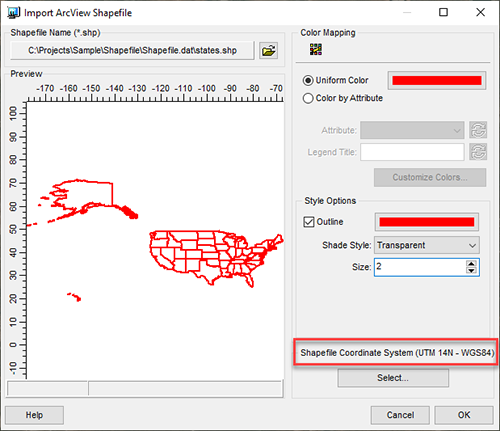 Note that it defaults to the project's defined projection. In the above example, the shapefile uses Latitude / Longitude coordinates which differs from the project's use of Universal Transverse Mercator. To modify the coordinate system of the shapefile, press the Select button to open the Select Projection dialog.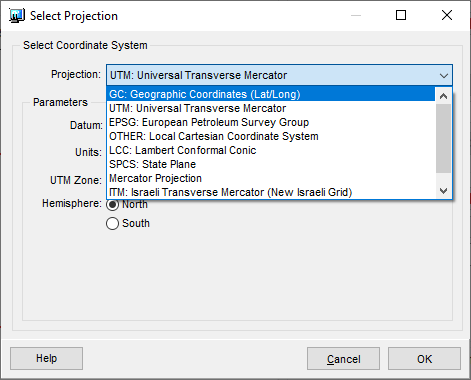 Expand the Projection drop-down menu and choose the appropriate projection from the list. In this case, we choose GC: Geographic Coordinates (Lat/Long) to correctly identify the shapefile's projection. Click OK in both dialogs to close them.
The imported shapefile is automatically converted to the project's coordinate system. Individual items from the shapefile can then be selected and their attributes identified using the Inspect context menu command.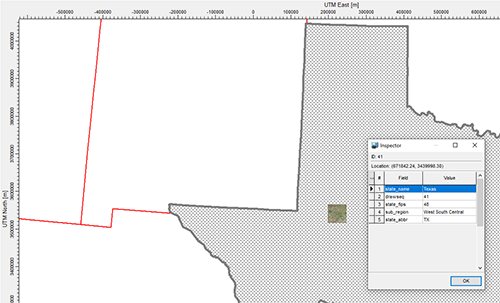 ENVIRONMENTAL NEWS ARTICLES
Amazon Rainforest Foliage Gases Affect the Earth's Atmosphere
April 8, 2022 - Plant-foliage-derived gases drive a previously unknown atmospheric phenomenon over the Amazon rainforest, according to a recent study by researchers at Pacific Northwest National Laboratory (PNNL).
Read more →
Increase in Atmospheric Methane Set Another Record During 2021
April 7, 2022 - For the second year in a row, NOAA scientists observed a record annual increase in atmospheric levels of methane, a powerful, heat-trapping greenhouse gas that's the second biggest contributor to human-caused global warming after carbon dioxide.
Read more →
UPCOMING CONFERENCES
2022 Conference Schedule
Air & Waste Management Association's 115th Annual Conference & Exhibition
June 27-30, 2022 | San Francisco, CA | Booth #304
Guideline on Air Quality Models – Developing the Future
September 13-15, 2022 | Durham, North Carolina
Air & Waste Management Association Ontario Section's 2022 Next Generation Ambient Air Monitoring Conference
September 13-14, 2022 | London, ON
LAKES SOFTWARE GROUP OF COMPANIES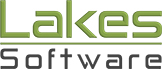 1-170 Columbia St. W.
Waterloo, ON N2L 3L3

View Online

This newsletter contains information gleaned from various sources on the web, with complete links
to the sources cited. Organizations cited are in no way affiliated with Lakes Environmental Software.

For more information, please visit our web site at: www.webLakes.com.
All comments and suggestions are welcome. You can e-mail us at: support@webLakes.com.
Privacy Policy