A&WMA Annual Conference and Exhibition
We will be in San Francisco from June 27-30, 2022, for the Annual Air & Waste Management Association Conference and Exhibition.




Lakes Environmental is proud to be both a sponsor and exhibitor of the conference! Drop by booth #304 to meet our friendly, knowledgeable staff and learn about our new software solutions including the SaaS Emissions Inventory Application. While you are there, drop off a business card to register for your chance to win a FREE copy of our AERMOD View air dispersion modeling software!




Visit the conference website to register for this annual event.

Online AERMOD Course – August 23-24, 2022

Don't miss out on our next available 2-day online AERMOD course taking place on August 23 and 24, 2022 from 8:30am to 5:00pm (Central Time – Dallas, USA).
Register today before space is gone!
Note: Due to the immense popularity of our online courses and small class sizes, we recommend registering and making payment as soon as possible.
In-Person AERMOD Training Course in Dallas, Texas – Sep 20-21, 2022

Our first in-person training course in two years will take place this fall! Join us for 2 days of AERMOD training in Dallas from September 20 to 21, 2022.
This course will include a special 1-Hour NO2 NAAQS case study and a WRF case study for each student's desired location. Additionally, learn about the soon to be released AERMOD update from the U.S. EPA.
Early registration discounts are available only until August 19, 2022. Register Today!
Course:

AERMOD (September 20-21, 2022)

Register

Discount:

Ends August 19, 2022

Location:

Contact:
Just Announced – New Online AERMOD and CALPUFF Courses!
We're pleased to announce the following upcoming Online AERMOD and CALPUFF Air Dispersion Modeling Courses. Join us for world class training from the convenience of your own home or office with our senior level air quality experts!
Online registration is available now. Our online courses sell out quickly! We recommend registering and making payment as soon as possible.
Lakes Environmental Closed for Canada Day Holiday
Lakes Environmental's offices will be closed on Friday, July 1, 2022, to observe the Canada Day holiday. If you have any needs during that time, please e-mail us at support@webLakes.com and we will contact you on Monday, July 4, 2022, when our offices reopen.
UPCOMING TRAINING COURSES

MODELING TIP
Parameter Limits in CALPUFF
The CALPUFF modeling system is very sophisticated and supports a wide range of modeling scenarios. One limitation of the system is that there are finite numbers of objects that can be specified on the model input parameters. For example, CALPUFF can only accept a finite number of sources of each type in a single model run.
Each executable (e.g., CALMET, CALPUFF, CALPOST) has a corresponding parameterization file which defines these limits. Lakes Software's CALPUFF View formats these files into an easy-to-read table to aid users in finding these limits. To find the tables:
From the File menu, select Preferences
Under the EPA Models/Limits heading, go to Model Version. Choose between the following options:

EPA Approved Version (CALMET/CALPUFF 5.8.5, CALPOST 6.221),
Version 6 (CALMET 6.4.0 – CALPUFF 6.42 – CALPOST 6.292),
Version 7 (CALMET 6.5.0 – CALPUFF 7.2.1 – CALPOST 7.1.0), or
Version 7.3 Beta (CALMET 6.5.0 – CALPUFF 7.3.2 – CALPOST 7.2.0)

Next, choose the executable of interest: CALMET, CALPUFF, or CALPOST




The Parameters List will be shown in the table. The screenshot below shows some of the parameters for CALPUFF Version 7.2.1.


If you have a project where one of your parameters exceeds the model limit, you may need to develop a workaround. This may include:
Recompiling the model executables in FORTRAN to accept higher limits
Building multiple projects and utilizing CALSUM to combine results together
For users who choose to recompile the model themselves, CALPUFF View can also identify user-specified model executables and parameter files. Select the User-Specified radio button and select the Open icon to identify the location of your custom Executable and corresponding Parameters File.


ENVIRONMENTAL NEWS ARTICLES
Harder Winters, Stronger Storms
May 31, 2022 - About 30 massive, intricate computer networks serve the scientists who stand at the forefront of climate change research. Each network runs a software program comprised of millions of lines of code. These programs are computational models that combine the myriads of physical, chemical and biological phenomena that together form the climate of our planet.
Read more →
Fjords Emit as Much Methane as All the Deep Oceans Globally
May 30, 2022 - During heavy storms, the normally stratified layers of water in ocean fjords get mixed, which leads to oxygenation of the fjord floor. But these storm events also result in a spike in methane emissions from fjords to the atmosphere.
Read more →
UPCOMING CONFERENCES
2022 Conference Schedule
Air & Waste Management Association's 115th Annual Conference & Exhibition
June 27-30, 2022 | San Francisco, CA | Booth #304
Guideline on Air Quality Models – Developing the Future
September 13-15, 2022 | Durham, North Carolina
Air & Waste Management Association Ontario Section's 2022 Next Generation Ambient Air Monitoring Conference
September 13-14, 2022 | London, ON
LAKES SOFTWARE GROUP OF COMPANIES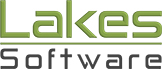 1-170 Columbia St. W.
Waterloo, ON N2L 3L3

View Online

This newsletter contains information gleaned from various sources on the web, with complete links
to the sources cited. Organizations cited are in no way affiliated with Lakes Environmental Software.

For more information, please visit our web site at: www.webLakes.com.
All comments and suggestions are welcome. You can e-mail us at: support@webLakes.com.
Privacy Policy