AQMIS SaaS Ambient Air Monitoring Data Analysis, Visualization and Reporting Solution

AQMIS SaaS is the next generation air quality management solution that enables you to immediately begin analyzing, visualizing, and reporting your ambient air monitoring data.
Why develop an ambient air monitoring software application from scratch when you can simply import your monitoring data into our proven AQMIS SaaS solution?
Benefits:
Automated import of EPAs ambient air monitoring network
Begin analyzing ambient air quality data today
Automated comparison of modeled versus measured
Pollution rose to help identify contributing sources
Automated exceedance detection of ambient air quality standards
Forecast air quality including Air Quality Indicators (AQI) using AI – Deep Neural Networks (DNN)
Together, these benefits result in significant time and cost savings!
AQMIS SaaS is used by regulatory agencies, industry, consultants, environmental interest groups, and the public.
Contact us today to schedule a demo and learn more about AQMIS and its many powerful features and capabilities.
AERMOD View Version 11.0 Released

Earlier this month, we released AERMOD View Version 11.0. This release includes the following updates:
Updated Models: New US EPA AERMOD & AERMET models (version 22112) in both 32-bit & 64-bit compilations.
Updated AERMOD Parallel Version: New MPI (parallel) version for AERMOD 22112.
WebGIS: Updated NLCD land cover data is now available in AERMET View.
AERMET View: Major changes to support AERMET 22112 include combined-stage input & output files, new Prognostic input pathway, debug output file, and more.
ALPHA Options: New non-default options in AERMOD 22112 include platform downwash, TTRM2 NO2 conversion, new Low Wind options, and more.
Additional Notes: Review the full release notes for a detailed list of all changes.
If you are currently in maintenance for AERMOD View and did not receive an email regarding this update, please contact us at support@webLakes.com.
If you are a user of AERMOD View but are no longer in maintenance, please contact our sales team at sales@webLakes.com for pricing to update your software and ensure that your regulatory agency or industrial clients are using the official EPA AERMOD Version!

Exclusive Upgrade Promotion for AERMOD View

In conjunction with the release of AERMOD View Version 11.0, we have announced promotional pricing to upgrade your AERMOD View license.
If your license has been out of maintenance for more than six months, you are missing out on important new model updates! Review the release notes from this latest version of AERMOD View.
Check your inbox for our campaign e-mail if maintenance on your license has been expired for over six months.
Exclusive pricing is only available for a limited time!
Guideline on Air Quality Models" Conference Wrap-Up
Nearly 40 presentations were given with topics covering AERMOD evaluation and validation, NO2 modeling techniques, building downwash updates, innovative modeling techniques, use of prognostic meteorology, and other modeling topics. The conference also featured a Keynote session devoted to presentations by EPA's Office Air Quality Planning and Standards (OAQPS) Air Quality Modeling Group.
Our own Michael Hammer was the general conference chair and also presented, "Sensitivity Study of the CALPUFF Modeling System to Data Resolution in the Weather Research & Forecasting (WRF) Model", a paper he co-wrote with Dr. Jesse Thé and members of the British Columbia Ministry of Environment and Climate Change Strategy. The presentation looked at the impacts of changing model resolution in the WRF meteorological model and CALPUFF modeling system.
National Association for Clean Air Annual Conference
The National Association for Clean Air (NACA) will hold their annual conference, "Pathways to Effective Air Quality Management in South Africa" in Kempton Park, Gauteng, South Africa from October 5-7, 2022.




Lakes Environmental is proud to be a platinum sponsor of this exciting conference which will be held onsite at the Premier Hotel O.R Tambo.




Visit the conference website to register today!
Online AERMOD Course – Dec 13-14, 2022 - Spots are Filling Fast!

Registrations are already rolling in for our 2-day online AERMOD course taking place on December 13 and 14, 2022 from 8:30am to 5:00pm (Central Time – Dallas, USA).
Don't miss out! Register today!
Just Announced – New Online AERMOD and CALPUFF Courses!
We're pleased to announce the following upcoming Online AERMOD and CALPUFF Air Dispersion Modeling Courses. Join us for world class training from the convenience of your own home or office with our senior level air quality experts!
Online registration is available now. Our online courses sell out quickly! We recommend registering and making payment as soon as possible.
Lakes Environmental Closed for Canadian Thanksgiving Holiday
Lakes Environmental's offices will be closed on Monday, October 10, 2022 to observe the Canadian Thanksgiving holiday. If you have any needs during that time, please e-mail us at support@webLakes.com and we will contact you on Tuesday, October 11, 2022, when our offices reopen.
UPCOMING TRAINING COURSES

MODELING TIP
File Changes with AERMET 22112
Lakes Environmental recently released the new AERMOD View Version 11.0 which includes support for the latest U.S. EPA model releases dated 22112 for the AERMOD & AERMET dispersion modeling components. The AERMET 22112 update debuts an entirely new code-base for the regulatory meteorological preprocessor. As illustrated below, the new AERMET has been changed from a three-stage to a two-stage process.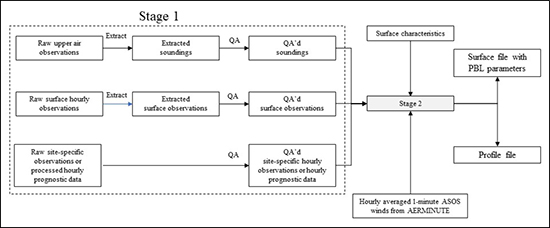 Image courtesy of U.S. EPA AERMET User's Guide (2022)
With internal routines reconfigured for extracting data, performing quality assurance, and calculating boundary layer parameters, AERMET View Version 11.0 includes some file formatting changes. When running AERMET 22112 in AERMET View Version 11.0, look for the following:
Instead of 3 separate input files (*.IN1, *.IN2, *.IN3), the application will create a single combined-stage input file with extension *.INP.
Message and Report files are similarly contained in single stage outputs files. Messages will be written to the *.MG file while Report output will be written to the *.RP file.
The model still produces the same surface (*.SFC) and profile (*.PFL) output files for use in AERMOD.
The image below shows how files appear in the new Tutorial project that accompanies AERMET View (found in the C:\Lakes\AERMOD View\Tutorial\AERMET\ file folder).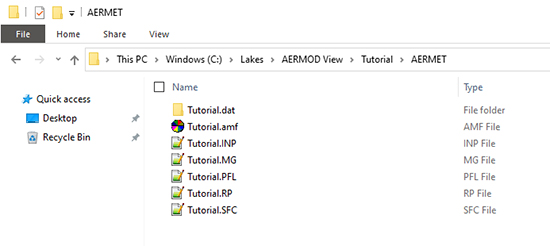 Of course, AERMET View remains backwards-compatible with all previous releases dating back to 12345 (December 2012). Simply go to the File | Preferences settings and choose a different version of AERMET form the drop-down menu.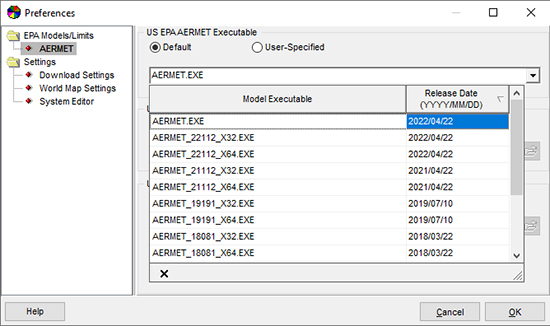 ENVIRONMENTAL NEWS ARTICLES
World at Risk of Passing Multiple Climate Tipping Points Above 1.5°C Global Warming
September 12, 2022 - Multiple climate tipping points could be triggered if global temperature rises beyond 1.5°C above pre-industrial levels, according to a major new analysis published in the journal Science.
Read more →
U.S. Sweltered Through Third-Hottest Summer on Record
September 9, 2022 - A top-10 warm August capped off a distinctly hot summer, as the U.S. saw its third-hottest meteorological summer on record.
Read more →
UPCOMING CONFERENCES
2022 Conference Schedule
Annual Conference of the National Association for Clean Air
October 5-7, 2022 | Gauteng, South Africa
Symposium Air & Odeurs Montréal 2022
October 26-27, 2022 | Montréal, Quebec
LAKES SOFTWARE GROUP OF COMPANIES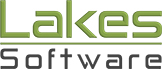 1-170 Columbia St. W.
Waterloo, ON N2L 3L3

View Online

This newsletter contains information gleaned from various sources on the web, with complete links
to the sources cited. Organizations cited are in no way affiliated with Lakes Environmental Software.

For more information, please visit our web site at: www.webLakes.com.
All comments and suggestions are welcome. You can e-mail us at: support@webLakes.com.
Privacy Policy