Recent Updates from the U.S. EPA
EPA Modeling Conference Dates Announced
Earlier this month the U.S. EPA formally announced the dates for the 13th Conference on Air Quality Models through the Support Center for Regulatory Atmospheric Modeling (SCRAM) website. The conference will be held at the EPA's Research Triangle Park, North Carolina Campus on November 14 and 15, 2023.
Holding these conferences is a requirement of the Clean Air Act. The 13th Conference will include a public hearing for regulatory updates to the Guideline on Air Quality Models (Appendix W to 40 CFR Part 51) and model formulation revisions to the AERMOD modeling system. More information regarding the conference will be posted online and published in the Federal Register by mid-September. We will also provide updates in future newsletters to keep you informed of this important event.
Presentations from EPA Modeler's Workshop Available
On June 28 and 29, 2023, the U.S. EPA held their annual Regional, State, and Local Dispersion Modelers' Workshop at the Region 7 offices in Kansas City. Presentations from this year's workshop are available online. Included in the presentations are information about the current development state of the AERMOD modeling system, plans for the 13th Modeling Conference, and updates from co-regulating and federal partner agencies. Additional information from the Workshop can be found on EPA's SCRAM site.
During the Workshop, the EPA announced that the next AERMOD release will be assigned a version date of 23132. The palindromic designation of this version will be in memory of Roger Brode, who recently passed away after retiring from the agency in 2021. The release is expected to occur in September or October of this year.
Upon release of this new version, our team will immediately start work on incorporating it into AERMOD View. We will reach out to users in current maintenance at that time to announce when an updated version of AERMOD View is available.
Online CALPUFF Training Course – Sep 26-27, 2023

Our team will present 2 days of online CALPUFF training on September 26 and 27, 2023 from 8:30am to 5:00pm (Central Time – Chicago, USA).
Space is limited. Register today!
Online CALPUFF Course with CASANZ – October 3-6, 2023

Together with the Clean Air Society of Australia & New Zealand (CASANZ), we will hold an online CALPUFF air dispersion modeling course. Training will take place in four, 4-hour webinars from October 3 to 6, 2023 from 9:00am to 1:00pm (Australian Eastern Daylight Time) daily.
Register today!
Note: The above course will be based specifically on regulations for the Australia/New Zealand region.
Online AERMOD Training Course – Oct 17-18, 2023

Our September online AERMOD course filled quickly! Be sure to register early for our next available 2-day online AERMOD course taking place on October 17 and 18, 2023 from 8:30am to 5:00pm (Central Time – Chicago, USA).
Register now before space is gone!
Note: Due to the immense popularity of our online courses and small class sizes, we recommend registering and making payment as soon as possible.
Lakes Environmental Closed for Ontario Civic Holiday
Lakes Environmental's Waterloo office will be closed on Monday, August 7, 2023, to observe the Ontario Civic holiday. Our Dallas support office will remain open on this day. If you have any support questions during that time, please e-mail support@webLakes.com. Any sales inquiries will be responded to when our offices reopen on Tuesday, August 8, 2023.
UPCOMING TRAINING COURSES

MODELING TIP
AERMOD View's Batcher Utility
A common technique used by air quality modelers who need to execute multiple runs in sequence is to build a "batch file" for sequential execution through Command Prompt or similar utilities. Executing the batch file allows each model run to be processed in their listed order so that the modeler does not have to manually initialize each run.
One utility program included with Lakes Software's AERMOD View application is Batcher, and it allows modelers to easily set up a queue of model runs for sequential execution. Batcher operates independently of the AERMOD View license. The only requirement to use it is to run the AERMOD View installation file on the desired computer. This allows users to perform model runs via Batcher on one computer while simultaneously continuing to use their AERMOD View license on a separate machine.

Batcher is capable of executing AERMOD, ISCST3, and ISC-PRIME model runs. Using Batcher is very straightforward.
Select a model executable. The executable list for each model can be populated by selecting the Browse icon and selecting one or more model executables from the application folder. This means you can perform model runs for current or previous versions of the model.
Add one or more model input files to the queue using the Add Input Files button.
When you're ready to execute the batch of runs, press the Run button.
When files are loaded into Batcher, the Status column of the main display will inform users of any potential issues prior to model execution. This saves users time by allowing them to correct potential errors that would otherwise interrupt execution of the model input file.
If a model run fails while Batcher is executing, the application simply steps forward to the next valid model input file in the list.
As each run finishes, information about the run is printed in the main display. This includes confirmation if the model run was successful or unsuccessful, the duration of the run, as well as the start and end times. The Preview icons on each column can be used to open model input and output files directly from within Batcher, as well.
Modelers can even use Batcher to run the parallelized AERMOD model, AERMOD MPI. See our previous Modeling Tip at https://www.weblakes.com/2017/08/15/modeling-tip-august-2017/ for more information.

ENVIRONMENTAL NEWS ARTICLES
June Marked by Record-Setting U.S. Heat Waves, Severe Weather
July 12, 2023 - June 2023 was record hot for some parts of the U.S., while other locations were roiled by severe weather and poor air quality, according to experts from NOAA's National Centers for Environmental Information.
Read more →
Shrinking Arctic Glaciers are Unearthing a New Source of Methane
July 6, 2023 - The study, led by researchers from the University of Cambridge and the University Centre in Svalbard, Norway, identified large stocks of methane gas leaking from groundwater springs unveiled by melting glaciers.
Read more →
UPCOMING CONFERENCES
2023 Conference Schedule
2023 International Emissions Inventory Conference
Sep 26-29, 2023 | Seattle, WA
AWMA Specialty Conference - Environmental Justice: From Policy to Practice
Oct 23-24, 2023 | Arlington, VA
13th Conference on Air Quality Models
Nov 14-15, 2023 | Research Triangle Park, NC
LAKES SOFTWARE GROUP OF COMPANIES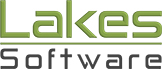 1-170 Columbia St. W.
Waterloo, ON N2L 3L3

View Online

This newsletter contains information gleaned from various sources on the web, with complete links
to the sources cited. Organizations cited are in no way affiliated with Lakes Environmental Software.

For more information, please visit our web site at: www.webLakes.com.
All comments and suggestions are welcome. You can e-mail us at: support@webLakes.com.
Privacy Policy