A&WMA Annual Conference and Exhibition
We will be in Orlando from June 5-8, 2023, for the Annual Air & Waste Management Conference and Exhibition.




Lakes Environmental is proud to be both a gold sponsor of the conference and an exhibitor! Drop by booth #303 to learn about our new AQMIS SaaS Air Quality Management and Environmental Justice (EJ) solutions, meet our friendly and knowledgeable staff, and for your chance to win a FREE copy of our AERMOD View air dispersion modeling software!




Visit the conference website to register for this annual event.
Online AERMOD Training Course – Jul 25-26, 2023

Our team will present 2 days of online AERMOD training on July 25 and 26, 2023 from 8:30am to 5:00pm (Central Time – Chicago, USA).
Register Today!
Note: Due to the immense popularity of our online courses and small class sizes, we recommend registering and making payment as soon as possible.
Just Announced - New Online AERMOD Courses!
We're pleased to announce the following upcoming Online AERMOD Air Dispersion Modeling Courses. Join us for world class training from the convenience of your own home or office with our senior level air quality experts!
Online registration is available now. Our online courses sell out quickly! We recommend registering and making payment as soon as possible.
Lakes Environmental Closed for Victoria Day Holiday
Lakes Environmental's offices will be closed on Monday, May 22, 2023, to observe the Victoria Day holiday. Our Dallas support office will remain open on this day. If you have any support questions during that time, please e-mail support@webLakes.com and our team will respond to your inquiry as soon as possible.
UPCOMING TRAINING COURSES

MODELING TIP
Import Group Links in CALRoads View
CALRoads View makes it very easy to input links to a modeling project using one of the CALINE series of models (CALINE, CAL3QHC, CAL3QHCR). While it's common to graphically depict links, CALRoads also allows modelers to import links using an Excel spreadsheet template. This is useful for modelers who have all of their inputs defined or those who have a lot of data to input. The template spreadsheet is found in the C:\Lakes\CALRoads View\Templates folder.
One new feature is the ability to import group links (G-Links). Column T of the spreadsheet features a Group column.

To define group links, specify a Group ID to multiple links. Use the same Group ID on all links in the group. Multiple group links can be imported by using a unique Group ID for each group link.

ENVIRONMENTAL NEWS ARTICLES
UC Irvine, NASA JPL Researchers Discover a Cause of Rapid Ice Melting in Greenland
May 9, 2023 - While conducting a study of Petermann Glacier in northwest Greenland, researchers at the University of California, Irvine and NASA's Jet Propulsion Laboratory uncovered a previously unseen way in which the ice and ocean interact.
Read more →
Birds Are Shrinking as the Climate Warms — and Small Birds Are Shrinking Faster
May 9, 2023 - As temperatures rise, birds' bodies are growing smaller, but their wings are growing longer. A new study finds this shift is most pronounced among the tiniest species.
Read more →
UPCOMING CONFERENCES
2023 Conference Schedule
Air & Waste Management Association's 116th Annual Conference & Exhibition
Jun 5-8, 2023 | Orlando, FL | Booth # 303
LAKES SOFTWARE GROUP OF COMPANIES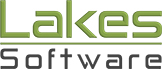 1-170 Columbia St. W.
Waterloo, ON N2L 3L3

View Online

This newsletter contains information gleaned from various sources on the web, with complete links
to the sources cited. Organizations cited are in no way affiliated with Lakes Environmental Software.

For more information, please visit our web site at: www.webLakes.com.
All comments and suggestions are welcome. You can e-mail us at: support@webLakes.com.
Privacy Policy