Lakes Environmental e-Newsletter
Climate Change - Emissions Inventory - Atmospheric Science - IT Solutions


In This Issue:
News & Events
Upcoming Courses
Modeling Tip - Removing Plant Receptors in AERMOD View
EPA to Phase In CO2 Emissions Permits/BACT For Mid-Sized Sources
Other Articles
Upcoming Conferences & Trade Shows
News & Events
CALPUFF View™ Version 4.0 Soon To Be Released!
Lakes Environmental is pleased to announce that we will be releasing CALPUFF View Version 4.0 in just a few short days! This much awaited release of CALPUFF View adds many powerful new features optimized to support PSD modeling including Class I and Class II visibility analysis.  Examples include:
Parallel CALMET – Increase your processing capability!  CALPUFF View now has the option to utilize multiple cores when running CALMET, resulting in significant time savings
Automatic Download of Class I Receptors – Automatically download receptors for all Class I areas that are within your modeling domain
Automatic download of overwater station data – CALPUFF View's Met Processor now provides automatic download of both NODC and NDBC overwater station data through www.WebMET.com 
Coastline Options - CALPUFF View's Geophysical Processor now includes all coastline options available in the CTGCOMP, TERREL and MAKEGEO processors
FLAG 2008 Visibility Settings - FLAG 2008 recommended and default settings can be easily selected and applied to any Class I area analysis


Import/Export from Excel - Import and export sources, buildings, receptors, emissions, and much more from Excel files
Contact us today to purchase or update your copy of CALPUFF View and experience the cost benefits and time savings that this advanced graphical user interface has to offer over other limited interface options. No other user interface offers so many powerful capabilities and productivity options within a single user friendly application.
CALPUFF View was specifically designed to eliminate the complexity associated with setting up and running the CALPUFF model and its numerous pre- and post-processors.  Users of all experience levels can now successfully complete near field or long-range transport studies including PSD modeling and Class I Visibility Analysis.  Our goal is to provide you with the tools necessary to bring modeling expertise back in-house and begin offering advanced CALPUFF modeling consulting services in this high growth area.
AERMOD & CALPUFF Courses – Dallas, Texas – April 19-23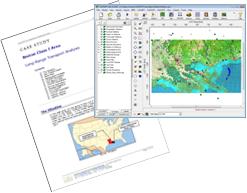 Lakes Environmental will be in Dallas, Texas next month to present a full week of training. We will be presenting our popular AERMOD course from April 19-20, and CALPUFF course from April 21-23. The Dallas location was selected based on customer feedback and to offer cost effective solutions for airfare and hotel accommodations.

During our CALPUFF course, students will be presented a special hands-on case study, Breton Class I Area.  This real-world example project requires implementation of the latest FLAG 2008 methodology and the VISTAS dataset to evaluate long range transport and visibility analysis for a nearby Class I area. 


Register today to experience how fast and easy it is to complete a visibility analysis using the unique capabilities of Lakes Environmental's CALPUFF View software!

Course outline and registration form are available on our website. For additional information please contact us at training@weblakes.com.
Vancouver AERMOD and CALPUFF courses in May!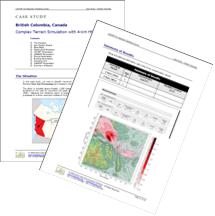 Lakes Environmental will offer a 2-day AERMOD course and 3-day CALPUFF course in Vancouver, British Columbia from May 10-14. If you are interested in attending the May courses, contact us at training@weblakes.com or check the Upcoming Courses section on our website to register.

Don't forget about our early registration discount of 10% when you register 30 days in advance!







FETS View™ - Advancing the Benefits of Emissions Management!
Lakes Environmental is proud to introduce the next generation of its' FETS View emissions management solution. FETS View is a complete facility emission tracking system designed to make it easier than ever to manage facility wide emission inventories and tackle the demands you face every day in an ongoing effort to ensure regulatory compliance and mitigate risks and liabilities associated with increased enforcement activity and mounting pressure from the public at large and communities surrounding your facility..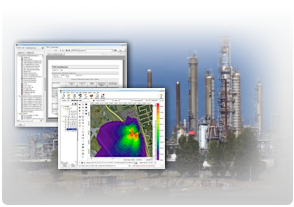 FETS View is a breakthrough environmental compliance solution that has been successfully and continuously deployed across numerous facilities throughout the world since 2005. Since that time, FETS View has continuously evolved to keep up with ever-increasing client demands. As a result, FETS View has evolved into a new class of environmental solution that significantly advances capabilities commonly found in traditional Environmental Management Systems (EMS).
For more information on this powerful emissions management solution, please visit our website. If you are interested in a live web demonstration of FETS View in action, please contact our Sales Team at sales@weblakes.com. Our expert sales and technical staff would be happy to speak with you!
Product Spotlight - On-Site & Customized Training
Lakes Environmental not only provides regularly scheduled training for the AERMOD and CALPUFF air dispersion models but we also provide specialized hands-on training for companies who wish to have on-site training for their employees.  These courses can be tailored to suit the specific needs and skill level of your employees and developed around your current in-house projects or typical modeling applications.
Lakes Environmental is also proud to offer access to their state of the art training lab to companies who wish to provide intense hands-on training for small groups of employees on the AERMOD and CALPUFF models.
The benefits of on-site training or training at Lakes Environmental's offices include:
provides attendees with expert instruction from our dedicated instructors


assists attendees with understanding models for regulatory and research applications


allows attendees to apply what they learn through specialized case studies


gives an opportunity for attendees to learn in a small interactive classroom setting
In addition to hands-on expert instruction, attendees also receive:
Course materials including course notes and slides


Course CD packed with FREE downloads, case study exercises, and modeling resources


10% discount off your purchase of our popular air dispersion modeling programs such as AERMOD View or CALPUFF View!  (offer valid up to 3 months after course attendance)
For more information regarding on-site and customized training with Lakes Environmental, or to request a custom course quote, please contact us at training@weblakes.com. 
Lakes Environmental Closed in Observance of Good Friday
Lakes Environmental will be closed on Friday, April 2nd, 2010 to observe the Good Friday holiday.  If you have any pressing needs during that time, please e-mail us at support@weblakes.com and we will contact you on April 5th, 2010 when our offices reopen.
Upcoming Courses
Date

Course

Location

Registration

Mar 17-19, 2010

Apr 19-20, 2010

Apr 21-23, 2010


Dallas, TX - USA*
Special FLAG 2008 Case Study to be included. See note below for more information.

May 10-11, 2010

May 12-14, 2010

June 7-8, 2010

June 9-11, 2010

Sept. 23-24, 2010

Oct. 14-15, 2010

Nov. 18-19, 2010
For more information on the above courses, including registration information, location, and course outlines, please visit our web site: https://www.weblakes.com/courses.html.
Modeling Tip
Removing Plant Receptors in AERMOD View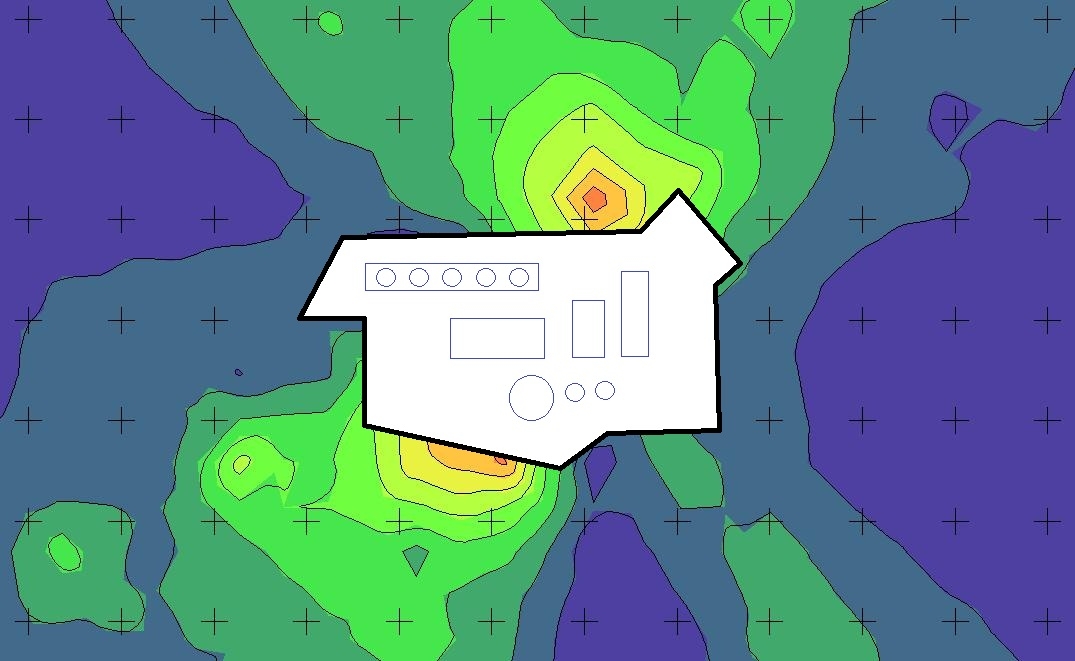 Many regulations do not require concentrations on the plant property to be reported; for this reason it is often desirable to remove any receptors located within the plant boundary when modeling with the US EPA AERMOD model. AERMOD View offers a convenient plant boundary tool to complete this task in three simple steps.






The following video tutorial provides a brief demonstration of how a plant boundary can be used to quickly removed receptors within the defined area.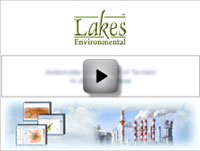 View Video
Submit Your Modeling Tip Today!
We are currently accepting submissions for the Monthly Modeling Tip section that appears in our newsletters. If you have a modeling tip that may benefit our readers, please send it to us at support@weblakes.com. Your name and the name of your organization will appear below the tip providing you with an opportunity for increased exposure.
Articles
EPA To Phase In CO2 Emissions Permits/BACT For Mid-Sized Sources
(March 4, 2010) - The Obama administration will give small businesses a break on coming carbon dioxide emissions rules but big emitters like coal-fired power plants will face a crack-down, U.S. Environmental Protection Agency Administrator Lisa Jackson said on Wednesday.
President Barack Obama has pushed the EPA to begin regulating gases blamed for warming the planet, in part to force polluters to support the climate change bill. The legislation is his preferred method of climate control, but it is stalled in the Senate.
Read Full Article Here
Government Of Canada Completes Assessments For 14 Additional Substances Under The Chemicals Management Plan
OTTAWA (March 5, 2010) - The Honourable Leona Aglukkaq, Minister of Health, and the Honourable Jim Prentice, Minister of the Environment, today released the final screening assessment reports, and, where applicable, the proposed risk management approach documents for 14 substances assessed in Batch 7 of the Chemicals Management Plan.

"Canada continues to be at the forefront of chemicals management," said Minister Aglukkaq. "The publication of these latest assessment reports and proposed risk management approach documents underlines the Government's commitment to responsible management of chemicals and protecting the health and environment of Canadians."
Read Full Article Here
EPA Awards $7.8 Million In Grants To Combat Greenhouse Gases/Twenty Communities Receive Funds To Combat Climate Change, Save Consumers Money
WASHINGTON (Feb. 25, 2010) - The U.S. Environmental Protection Agency announced today that 20 U.S. communities, including two Indian Tribes, will receive $7.8 million in grants for projects that will reduce greenhouse gases (GHGs). The funds will help Climate Showcase Communities increase energy efficiency, saving consumers money and reducing harmful greenhouse gas emissions.

"These communities see the overwhelming scientific evidence on climate change and are working with EPA to fight back," said EPA Administrator Lisa P. Jackson. "We're working on innovative, win-win strategies that reduce greenhouse gases and cut energy bills for families and businesses -- strategies that can be put in place to fight climate change in communities from Utah and Ohio to China and India."
Read Full Article Here
California Completes Its Commitment To A National Greenhouse Gas Standard For Cars
SACRAMENTO (Feb. 25, 2010) - California today fulfilled its commitment to establish the nation's first ever greenhouse gas standard for passenger vehicles by allowing federal greenhouse gas standards to fully comply with California's standards for model years 2012 to 2016.
The Board's action is the third and final step California committed to as part of an agreement with automobile manufacturers and two federal agencies announced last May by President Obama in the Rose Garden to establish the pioneering national greenhouse gas standard
Read Full Article Here
McGuinty Government Seeks Public Input On Proposed Direction
(March 2, 2010) - Ontario wants to make it easier for businesses to apply for and obtain environmental approvals while increasing protection of the environment.
Public comment is being invited on a proposed model until April 2, 2010.

The new model would be introduced over the next two years and focus resources on activities that pose the greatest risk to human health and the environment. Anticipated changes outlined in this Environmental Registry posting include:


improving and simplifying the application process
introducing a new, public electronic environmental registry to enhance transparency
focusing on businesses or facilities with poor compliance records

improving standards of environmental protection and compliance.
Upcoming Conferences & Trade Shows
Date

Conference

Location

Mar. 21-24, 2010

WEF/A&WMA Odors and Air Pollutants 2010
More Info

Charlotte, NC, USA

Mar. 24-26, 2010

GLOBE 2010
More Info

Vancouver, BC, Canada

Apr. 12-16, 2010

Energy & Environment Week - POSTPONED
More Info

Pittsburgh, PA, USA

Apr. 28-29, 2010

32nd Motorship Propulsions and Emissions Conference
More Info

Hamburg, Germany

May 3-5, 2010

2010 Canadian Environmental Conference and Tradeshow (CANECT 2010) - NEW location at the International Centre in Mississauga! Lakes Environmental will be at booth 1505!
More Info

Mississauga, Ontario, Canada

May 10-14, 2010

A&WMA International Specialty Conference: Leapfrogging Opportunities for Air Quality Improvement
More Info

Xi'an, China

May 26-28, 2010

CARBON EXPO 2010
More Info

Cologne, Germany

Jun. 22-25, 2010

A&WMA 103rd Annual Conference and Exhibition
More Info- Lakes Environmental will be at booth 701!

Calgary, Alberta, Canada

Aug. 30-Sept. 2, 2010   

Power Plant Air Pollutant Control "MEGA" Symposium
More Info

Baltimore, MD, USA

Sept. 12-16, 2010

15th International Union of Air Pollution Prevention and Environmental Protection Associations' (IUAPPA) World Clean Air Congress
More Info - Lakes Environmental will be at booth 17!

Vancouver, BC, Canada
About this Newsletter
This newsletter contains information gleaned from various sources on the web, with complete links to the sources cited. Organizations cited are in no way affiliated with Lakes Environmental Software.
Lakes Environmental Software is a leading environmental IT company that offers a complete line of air dispersion modeling, risk assessment, emissions inventory, and emergency release software as well as training and custom software services. With satisfied users located around the globe, Lakes Environmental Software will continue to revolutionize the environmental software field.
For more information please visit our web site at: www.weblakes.com. You may also contact us by phone at (519) 746-5995 or by fax at (519) 746-0793.
All comments and suggestions are welcome. You can e-mail us at: support@weblakes.com.
Please click the link below to subscribe or unsubscribe from this newsletter:
Subscribe/Unsubscribe