Lakes Environmental e-Newsletter
Climate Change - Emissions Inventory - Atmospheric Science - IT Solutions


In this issue:
News & Events
Upcoming Courses
Modeling Tip: Downloading Terrain Data in NED Format for Use in AERMOD
Articles
Upcoming Conferences & Trade Shows
News & Events
AERMOD Course in Haikou City, China - Jan 10-14, 2011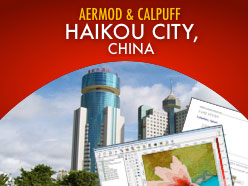 Lakes Environmental will be heading to Haikou City to hold a 2-day AERMOD course and 3-day CALPUFF course from January 10-14, 2011. This course will be hosted by our Chinese distributor, SinoCAN Intellitech Ltd. Presentation of this course will be in English and also translated into Chinese. Course materials will be in English.
For additional course details, please visit our website or contact Bin Wu of SinoCAN Intellitech Ltd. by e-mail at wb621126@yahoo.ca.


Successful AERMOD and CALPUFF Courses in Rio de Janeiro, More Courses Planned for 2011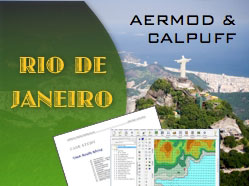 The sold out 2-day AERMOD course and 3-day CALPUFF courses that took place from November 8-12, 2010 were a tremendous success. Lakes Environmental and their Brazilian distributor, SECA, look forward to welcoming students again on July 11-13, 2011 for a 3-day AERMOD course.
We have already started accepting names for the waiting list for next year's courses. If you wish to attend, please contact Mr. Silvio de Oliveira of SECA at silvoliv@uol.com.br.



Lakes Environmental Chosen by the Government of Saskatchewan for AERMOD Air Dispersion Modeling Workshop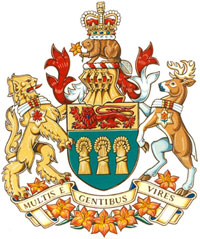 On November 25-26, 2010, Lakes Environmental will provide AERMOD training for environmental experts from the Saskatchewan Ministry of the Environment at their Technical Resources Branch in Regina. This training is part of the Air Quality Guidance initiative from the SK MOE, coordinated by Dr. Imram Maqsood, Manager of Air Science and Monitoring, and Dr. Kevin McCullum. As part of this project Lakes Environmental will provide 5 years of prognostic MM5 meteorological data, which covers the entire province of Saskatchewan at a 12km resolution. This is an exciting opportunity that adds to Lakes Environmental's strong reputation in the area of training all around the world.
Product Spotlight - FETS-RT Web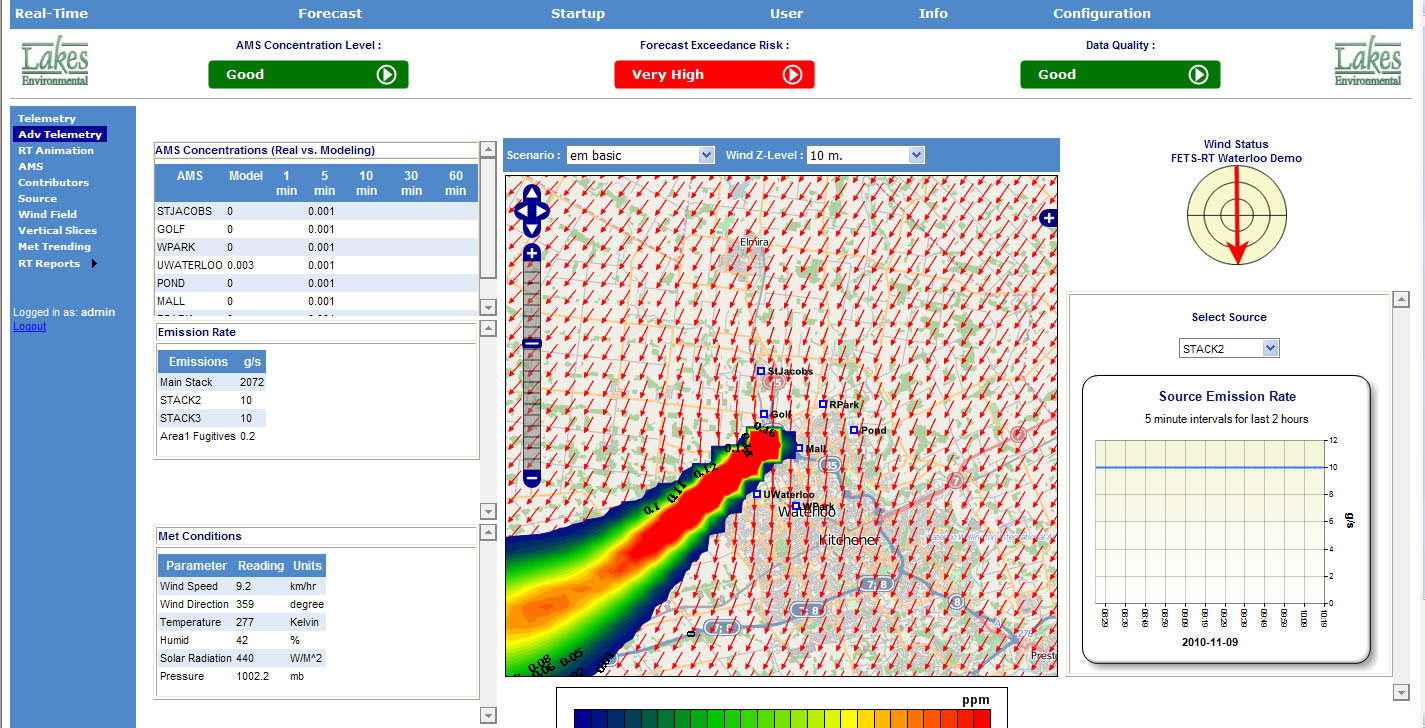 FETS-RT Web (Facility Emissions Tracking System - Real Time) is a powerful web-based software solution which allows facilities to monitor and model their air emissions in real-time.
FETS-RT Web monitors air emissions by interfacing with real-time detector equipment to report stack emission values, current meteorology, and measured concentrations from ambient monitoring stations. An intuitive alert system notifies operators and other users in the event that emissions approach or exceed permitted thresholds.
FETS-RT Web models air emissions by running 24-hour and continuous short-term forecasts using robust air dispersion models such as CALPUFF or SCIPUFF. Short-term forecasts incorporate data from real-time emissions and meteorology, while 24-hour forecasts use high-quality meteorological forecasts from recognized agencies such as NOAA. Users and operators are alerted in the event of any predicted exceedance of a regulatory standard or if any meteorological conditions of concern are expected.
FETS-RT Web is a highly developed tool enabling you to manage emergency scenarios, assist in demonstrating regulatory compliance, and perform culpability analysis. All of these functions can be performed using our dynamic, user-friendly interface which provides critical emissions and modeling information to operators, engineers, and site supervisors.
Key features of the FETS-RT Web system include:
- Pollutant impact forecasts generated every 5 minutes

- Real-time contributors analysis identifies the emission sources responsible for impact concentrations

- An intuitive 'alarm system' alerts users to any active or potential issues with concentration levels, forecasts, and data quality

- Detailed graphics and animations displaying forecast concentrations over your site region

- Dynamic graphing capabilities for demonstrating emission history, meteorological trending and more

- Ability to maintain unlimited model scenarios and startup conditions
FETS-RT Web is a highly customizable software system that can be adapted to the specific requirements of your organization. Report functions and graphical displays can be tailored to your exact needs. Emission sources and model scenarios are configured to correspond with the operating conditions of your site. Units of measure, color scales, concentration warning thresholds and other properties can all be easily configured by the user.
Contact us today at sales@webLakes.comto learn more about FETS-RT Web or to schedule an online webinar where our experts can guide you through this exciting solution using real-world examples.
Upcoming Courses
Date

Course

Location

Registration

Dec 6-7, 2010

FULL

Dec 8-10, 2010

Filling Up Quickly!
Register Now


Jan 24-25, 2011

Feb 7-8, 2011
Feb 9-11, 2011

Feb 28-Mar 1, 2011

March 2-4, 2011

May 16-17, 2011

May 18-20, 2011

June 6-7, 2011

June 8-10, 2011

Jul 11-13, 2011

Rio de Janeiro - Brazil

Registration Coming Soon!
For more information on the above courses, including registration information, location, and course outlines, please visit our web site: https://www.weblakes.com/courses.html.
Modeling Tip
Downloading Terrain Data in NED Format for Use in AERMOD

The National Elevation Dataset (NED) is now the terrain dataset recommended by the US EPA, for use with the AERMOD model. This video shows how you can download the necessary data files from the USGS seamless server and use them in AERMOD View's Terrain Processor.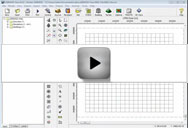 Submit Your Modeling Tip Today!
We are currently accepting submissions for the Monthly Modeling Tip section that appears in our newsletters. If you have a modeling tip that may benefit our readers, please send it to us at support@weblakes.com. Your name and the name of your organization will appear below the tip providing you with an opportunity for increased exposure.
Articles
U.S. EPA Proposes to Disapprove California's Air Quality Plans for South Coast and San Joaquin Valley / Agency Asks CA to Revise PM2.5 Plans to Better Protect Health of Residents
SAN FRANCISCO (November 8, 2010) - Today, the U.S. Environmental Protection Agency is proposing to disapprove California's air quality plans for fine particles - also known as PM2.5 - for failure to achieve adequate emissions reductions in the South Coast and San Joaquin Valley air basins notoriously known for poor air quality.
EU Adopts Stricter Rules on Industrial Emissions
(November 8, 2010) - New EU legislation adopted today will bring down industrial emissions from large combustion plants across the EU, bringing several environmental and health benefits to Europe's citizens, like an expected reduction in premature deaths of 13,000 per year. The stricter legislation on industrial emissions was proposed by the European Commission in December 2007. The new rules will also lead to significant savings through the reduction of administrative burden and provide a more level playing field for industry.
Government of Canada Moves to Reduce Emissions from New Heavy-Duty Vehicles
OTTAWA (October 25, 2010) - Today, the Honourable Jim Prentice released a consultation document outlining the proposed elements of the future regulations to reduce greenhouse gas emissions from new heavy-duty vehicles.
"Canada and the United States have had great success in working together to reduce emissions from new light-duty vehicles, and we are looking forward to doing the same for heavy-duty vehicles," said Minister Prentice.
Upcoming Conferences & Trade Shows
Date

Conference

Location

Nov 30 - Dec 3, 2010

Pollutec 2010
More Info

Lyon, France

Dec 7-9, 2010

35th Annual A&WMA/EPA Information Exchange
More Info

Durham, NC, USA

Jan 10-13, 2011

The 2011 North American Environmental Field Conference and Exposition
More Info

San Diego, CA, USA

Jan 17-20, 2011

World Future Energy Summit
More Info

Abu Dhabi, UAE

Jan 19-20, 2011

EU Energy Law & Policy - 6th Annual Conference
More Info

Brussels, Belgium

Jan 31 - Feb 2, 2011

EUEC 2011
More Info

Phoenix, AZ, USA

Feb 25, 2011

Tribes, Land, and the Environment Conference
More Info

Washington DC, USA

Mar 14-19, 2011

Conference on Air Quality and Climate 2011
More Info

Kona, HI, USA

Mar 22-24, 2011

AMERICANA 2011
More Info

Montreal, QC, Canada
About this Newsletter
This newsletter contains information gleaned from various sources on the web, with complete links to the sources cited. Organizations cited are in no way affiliated with Lakes Environmental Software.
Lakes Environmental Software is a leading environmental IT company that offers a complete line of air dispersion modeling, risk assessment, emissions inventory, and emergency release software as well as training and custom software services. With satisfied users located around the globe, Lakes Environmental Software will continue to revolutionize the environmental software field.
For more information please visit our web site at: www.weblakes.com. You may also contact us by phone at (519) 746-5995 or by fax at (519)746-0793.
All comments and suggestions are welcome. You can e-mail us at: support@webLakes.com.
Please click the link below to subscribe or unsubscribe from this newsletter:
Subscribe/Unsubscribe