Lakes Environmental e-Newsletter
Climate Change - Emissions Inventory - Atmospheric Science - IT Solutions


In this issue:
News & Events
Upcoming Courses
Modeling Tip: Modeling Cooling Towers in AUSTAL View
Articles
Upcoming Conferences & Trade Shows
News & Events
AERMOD & CALPUFF Courses in Rio de Janeiro - Nov 8-12, 2010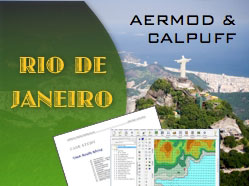 Lakes Environmental is delighted to be returning to Brazil for a week of AERMOD and CALPUFF training in Rio de Janeiro from November 8-12, 2010. This course will be hosted by our Brazilian distributor, SECA. Presentation of this course will be in Portuguese and course materials will be in English.
The AERMOD course is sold out, however there are still a few spaces open for the CALPUFF course! Contact Silvio de Oliveira of SECA at silvoliv@uol.com.br to register today and reserve your spot.
Further details including course venue and registration form can be found on our website.
AERMOD Course in Orlando, Florida – Nov 18-19, 2010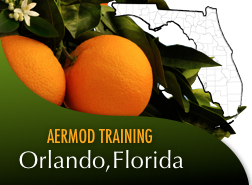 Lakes Environmental will heading to Orlando to hold a 2-day AERMOD course from November 18-19, 2010.
During a recent 2-day AERMOD course students were able to start and complete an several real-world case studies involving geophysical pre-processing, meteorological pre-processing, evaluation of building downwash, AERMOD run options, and evaluation of results.
Don't miss this opportunity to be trained by our dedicated senior level experts!
Visit our website for further details and register today!

AERMOD & CALPUFF Courses in Haikou City, China – Jan 10-14, 2011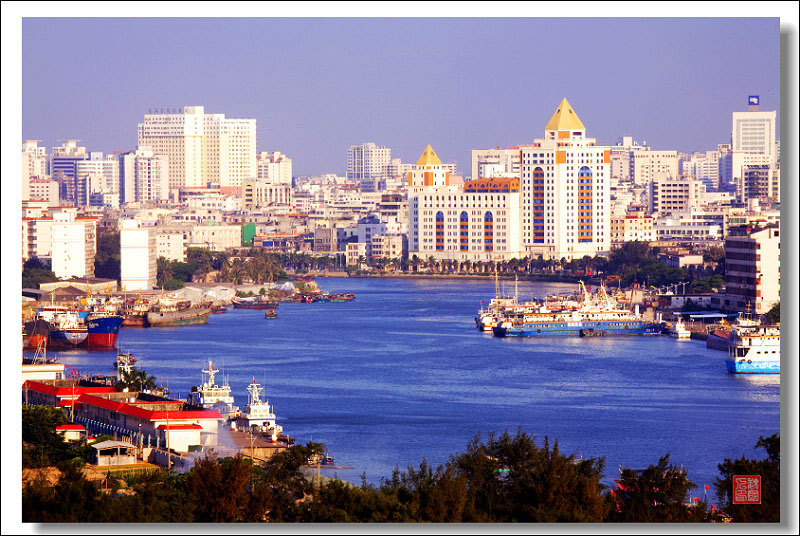 Lakes Environmental is teaming up with their Chinese distributor, SinoCAN Intellitech Ltd. to present a full week of AERMOD and CALPUFF training in beautiful Haikou City from January 10-14, 2011.

We are proud to be a leading provider worldwide of powerful training for US EPA air dispersion models, with instructors being continuously rated as "outstanding" by course attendees.
For additional course details, please visit our website or contact Bin Wu of SinoCAN Intellitech Ltd. by e-mail at wb621126@yahoo.ca
Lakes Environmental at NACA Annual Conference, South Africa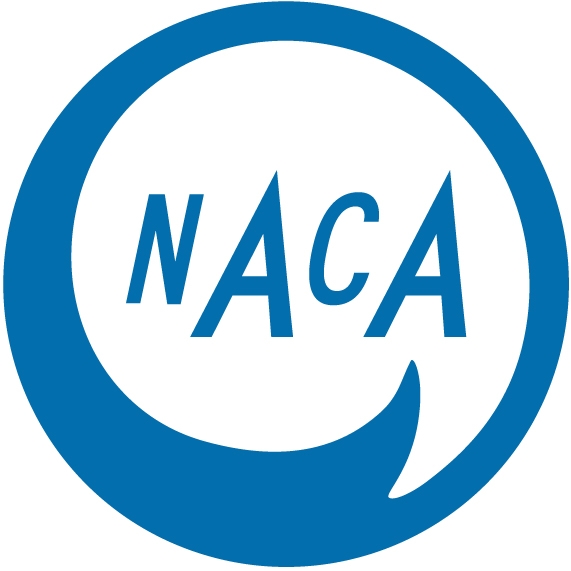 Dr. Jesse Thé, President of Lakes Environmental Software, was a keynote speaker at the recent South African National Association for Clean Air (NACA) annual conference, which took place from October 14-15, 2010 at "The Ranch" in Limpopo Province, South Africa.
Dr. Thé's keynote presentation on Advanced Long-Range Transport of Air Pollutants was warmly received by all conference attendees. During this conference, Dr. Thé was also invited to be a panelist to discuss current regulatory approaches with South African regulators, on October 13, 2010.

In association with NACA, Dr. Thé conducted a 3-day intensive CALPUFF course in Johannesburg, South Africa from October 18-20, 2010. This well attended course covered topics from simple model construction to advanced mathematical model implementation and cumulative studies using parallelized CALMET and CALPUFF approaches to expedite complex models. This was all accomplished without modifying the base CALPUFF executables.
Congratulations to our AERMOD View Winner!
The winner of our AERMOD View draw at the 15th IUAPPA World Clean Air Congress in Vancouver was Richard Tropp of the Desert Research Institute in Reno, Nevada.

Congratulations Richard!
Lakes Environmental at 19th International Emission Inventory Conference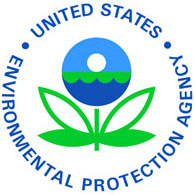 Lakes Environmental would like to thank everyone who stopped by our booth in San Antonio at the 19th International Emission Inventory Conference from September 27-30, 2010. We hope you enjoyed your time at this year's conference and look forward to assisting you in your endeavors throughout the coming year.


Product Spotlight - New Product Announcement: SPCC Web
SPCC Web is a comprehensive environmental regulatory compliance and reporting solution for the US EPA's Spill Prevention Control and Countermeasure (SPCC) program. SPCC Web was specifically designed to:
Provide a cost effective web-based solution for complying with the New SPCC Rule


Eliminate confusion - Which Tier does my facility qualify for?  Do I need PE certification?


Quickly build your facilities oil storage container inventory


Automatically prepare your SPCC Plan


Implement your plan and demonstrate compliance


Easily keep your plan up to date


Avoid costly enforcement action including fines up to $32,500 per violation
Understanding the new rule and keeping up to date with state and local SPCC regulations is an overwhelming, confusing, time consuming, and expensive regulatory burden.  SPCC Web eliminates these problems by easily guiding facility owners and consultants through all the steps in this process including:

Recent changes to the rule have resulted in significant increases in the "type" and number of facilities now affected by the program.  In addition, numerous technical elements have been added which further complicate the reporting and implementation requirements.  It is now difficult to even determine which "Tier" your facility qualifies under and what that means in terms of reporting, implementation, and need for PE certification.  Reporting deadlines have also been accelerated meaning your facility now has little time to develop and implement a successful SPCC Plan.  EPA's Enforcement Teams are mobilizing now.
Powerful Features
User Friendly Wizards - simplifies the SPCC process and guides you through the data collection, data entry, plan generation, and implementation process


Web-based Interface – means no need for software installation and global access to your account, including smartphones in the field


Automatic Data Calculations – continuously update your equipment inventory and storage capacities to ensure compliance with reporting thresholds


Submission-Ready Reports – easily generate paper and electronic reports in a wide variety of formats


Intelligent Wizards – automatically prompt users for required information based on equipment types and volumes entered


Comprehensive Documentation – allows for easy collection and reporting of implementation requirements such as security logs, employee training, equipment inspections, and operating standards


Ensure Compliance - by quickly preparing your SPCC Plan and successfully demonstrating its implementation
Whether you are a small facility owner qualifying under a self-certifying Tier I plan or a full blown Tier II or III facility with 10,000's of locations scattered across all 50 States, SPCC Web is the ideal cost effective solution for managing your SPCC program and regulatory obligations. 
Contact us today at sales@webLakes.com to learn more about SPCC Web or to schedule an online webinar where our experts can guide you through this exciting software using real-world demos.
Upcoming Courses
Date

Course

Location

Registration

Nov 8-9, 2010

FULL

Nov 10-12, 2010

Nov 18-19, 2010

Dec 6-7, 2010

FULL

Dec 8-10, 2010

Filling Up Quickly!
Register Now

Jan 10-11, 2011

Jan 12-14, 2011

Jan 24-25, 2011

Feb 7-8, 2011
Feb 9-11, 2011

Feb 28-Mar 1, 2011

March 2-4, 2011

Apr 11-12, 2011
Apr 13-15, 2011

May 16-17, 2011

May 18-20, 2011

June 6-7, 2011

June 8-10, 2011
For more information on the above courses, including registration information, location, and course outlines, please visit our web site: https://www.weblakes.com/courses.html.
Modeling Tip
Modeling Cooling Towers in AUSTAL View
By: Mr. Wolfram Bahmann
Argumet & Argusoft GmbH & Co KG
AUSTAL View is a graphical user interface for the Lagrangian particle air dispersion model AUSTAL2000. The AUSTAL2000 model is the official German Federal Environmental Agency air dispersion model. TALdia is the diagnostic wind field model implemented in AUSTAL2000 model which can be used to account for building and terrain effects. The use of this wind field model is particularly reasonable if the emission heights are larger than 1.2 times the building height. This condition is commonly matched for flue gas discharge with stacks.
A special case is the discharge of flue gas via (natural draught) cooling towers. The cooling tower is an emission source as well as a building (concrete shell) with identical heights. A research project, carried out by ArguMet Consultants, investigated the applicability of the TALdia model compared to a multitude of (boundary layer) wind tunnel experiments. The results of this research demonstrated that the TALdia model is suitable also for the simulation of cooling towers emission sources if certain conditions are met:
1. The vertical layers of the grid must be selected as close as possible to the top heights of buildings and cooling tower shells.
2. The cooling tower should be defined as a cylindrical building with a diameter equal to the mean diameter of the cooling tower shell.
3. A cooling tower source should be defined as an area source (square in shape) located in the cooling tower outlet with the emission height set to the shell height + 0.5 meters.
Specifying the Cooling Tower Building in AUSTAL View
Step 1: First the cooling tower shell is specified as a building.  You can specify the cooling tower graphically using the Cooling Tower Building tool.



Step 2:  Under the Building Inputs dialog, make sure the following parameters are specified for the cooling tower building:
Height
X and Y coodinates of center point
Top diameter
Cone top height
Cone base height
Base diameter
Specifying the Cooling Tower Source in AUSTAL View:
Step 3:  Still under the Building Inputs dialog, press the

 button to automatically create the corresponding cooling tower area source.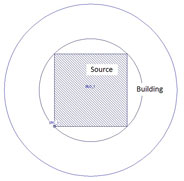 Step 4:  Under the Source Inputs dialog specify the additional parameters for the cooling tower area source that was automatically generated from the cooling tower building:
Liquid water content (default 0.003 kg/kg)
Relative humidity (default 100%)
Temperature at the outlet (typically between 20°C and 40°C based on 10°C ambient temperature)
Vertical plume jet velocity (area average, typically between 3 and 6 m/s)
Specifying the Calculation Grid in AUSTAL View:
The calculation grid should be created with a reasonably fine resolution (mesh size).  For large power plants, for example, the mesh size could be as low as 8 meters.  The vertical layers for the calculation grid can be generated by using the Vertical Layer Calculator Wizard (

).  The top height of the cooling tower and other high buildings (like the boiler house) should be close to one of the vertical grid layers.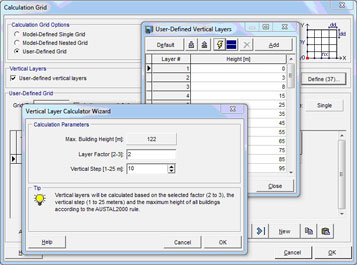 The Vertical Layer Calculator Wizard generates vertical layers between 0 and 1500 meters above ground based on the maximum building height (e.g., 122), a selectable vertical layer length (from 1 to 25 meters) and a layer factor (between 2 and 3).  The layer factor defines up to which height the vertical layers will be created in equidistant steps (a minimum of 2 times and a maximum of 3 times the height of the highest building).  If the TALdia wind field calculation interrupts with the message that the divergence error is too large, then select a layer factor of at least 2.2 or 2.3.
Submit Your Modeling Tip Today!
We are currently accepting submissions for the Monthly Modeling Tip section that appears in our newsletters. If you have a modeling tip that may benefit our readers, please send it to us at support@weblakes.com. Your name and the name of your organization will appear below the tip providing you with an opportunity for increased exposure.
Articles
Canada Announces Final GHG Emission Regulations for New Light-Duty Vehicles
OTTAWA (Oct. 1, 2010) - Today, the Honourable Jim Prentice, Minister of the Environment, announced final regulations that establish progressively more stringent greenhouse gas emission standards for new passenger automobiles and light trucks for the 2011-2016 model years. These are aligned with similar regulations in the United States. "Any significant approach to fighting climate change must include serious action to address on-road emissions. Canada has worked closely with the U.S. government to establish common North American standards for regulating GHGs from new light-duty vehicles -- and we look forward to further collaboration," said Minister Prentice.
EPA's Clean Air Act Turns 40 / Agency Achieved Significant Health and Environmental Benefits
WASHINGTON (Sept. 14, 2010) - As part of Administrator Lisa P. Jackson's commitment to strengthen and reform chemical management, the U.S. Environmental Protection Agency (EPA) released action plans today to address the potential health risks of benzidine dyes, hexabromocyclododecane (HBCD) and nonylphenol (NP)/nonylphenol ethoxylates (NPEs). The chemicals are widely used in both consumer and industrial applications, including dyes, flame retardants, and industrial laundry detergents. The plans identify a range of actions the agency is considering under the Toxic Substances Control Act (TSCA).

"The action plans announced today are examples of EPA's renewed dedication to improve chemical safety to protect the health of the American people and the environment." said Steve Owens, assistant administrator for EPA's Office of Chemical Safety and Pollution Prevention. "These action plans lay out concrete steps EPA intends to take to address the risks associated with chemicals commonly used in this country."
The Chemicals Deadlines: REACH Registration (30 November 2010) CLP Notification (1 January 2011)
(Sept. 13, 2010) - REACH Registration is needed to manage the risks that chemicals can pose
Registration is one of the key elements of REACH, which places the responsibility on industry to manage the risks that chemicals can pose to the human health and the environment. Companies must document how to control such risks by sending a registration dossier to the European Chemicals Agency, ECHA.

To prepare the dossier, companies must first gather data about the environment and health properties of their chemical. Companies need to share such data with other companies producing or importing the same substance, in so-called Substance information Exchange Fora (SIEFs).
The dossier consists of a common part which is prepared and submitted together with other manufacturers or importers of the same substance, and an individual part which contains information that is specific to the company. The common part is submitted by the so-called Lead Registrant, nominated in agreement with the other members of the SIEF.

The registration dossiers are submitted electronically via the REACH-IT tool. The deadline for registration is November 30, 2010.
Upcoming Conferences & Trade Shows
Date

Conference

Location

Oct 25-26, 2010

Climate Change and Impact Assessment - IAIA Special Symposium
More Info

Aalborg, Denmark

Oct 27-28, 2010

Carbon Forum Asia
More Info

Singapore

Nov 2-4, 2010

Symposium on Air Quality Measurement Methods and Technology
More Info

Los Angeles, CA, USA

Nov 7-11, 2010

SETAC North America 31st Annual Meeting
More Info

Portland, OR, USA

Nov 30 - Dec 3, 2010

Pollutec 2010
More Info

Lyon, France

Jan 17-20, 2011

World Future Energy Summit
More Info

Abu Dhabi, UAE

Jan 31 - Feb 2, 2011

EUEC 2011
More Info

Phoenix, AZ, USA
About this Newsletter
This newsletter contains information gleaned from various sources on the web, with complete links to the sources cited. Organizations cited are in no way affiliated with Lakes Environmental Software.
Lakes Environmental Software is a leading environmental IT company that offers a complete line of air dispersion modeling, risk assessment, emissions inventory, and emergency release software as well as training and custom software services. With satisfied users located around the globe, Lakes Environmental Software will continue to revolutionize the environmental software field.
For more information please visit our web site at: www.weblakes.com. You may also contact us by phone at (519) 746-5995 or by fax at (519)746-0793.
All comments and suggestions are welcome. You can e-mail us at: support@weblakes.com.
Please click the link below to subscribe or unsubscribe from this newsletter:
Subscribe/Unsubscribe