NEWS & EVENTS
Monthly Newsletter - September 2019 Edition
US EPA Announces Updates to the AERMOD Modeling System
On August 21, 2019, the US EPA announced revisions to the AERMOD air dispersion model and its components AERMET, the meteorological data preprocessor, and BPIP-PRIME, the building downwash program. The updated model executables have been published on the SCRAM website.
A full list of changes for each model can be found on the AERMOD, AERMET, and BPIP-PRIME web pages. Changes include:
New source types: RLINE (BETA) and RLINEXT (ALPHA) for modeling roadway emissions.
A set of new ALPHA keywords for modifying building downwash calculations.
Transition of Method 2 particle deposition and gaseous deposition to ALPHA state.
Miscellaneous bug fixes, compilation adjustments, runstream controls, and documentation.
Lakes Environmental's team is hard at work implementing updates to AERMOD View, AERMET View, and the AERMOD parallel version (AERMOD MPI) to address the changes incorporated into Model Versions 19191. Be on the lookout for an email from Lakes Environmental announcing the new AERMOD View release upon its availability.
If your copy of AERMOD View is no longer in maintenance, please contact our sales team at sales@webLakes.com for pricing to update your software.
AERMOD 19191 Webinar

On Thursday, September 5th, we held a FREE 30-minute webinar regarding the recent changes to the US EPA AERMOD and related models (version 19191).
If you were unable to join us, you can still watch this information session using the links located below.
AERMOD & CALPUFF Courses in Los Angeles, CA – Nov 4-7, 2019

We will host four days of AERMOD and CALPUFF training in Los Angeles from November 4-7, 2019.
Both courses will include a WRF case study for each student's desired location, and the CALPUFF portion of this course will also include a special Class I Area Visibility case study.
Course:

10% Discount:

Ends Sep 20, 2019

Location:

Register

Contact:
AERMOD-CALPUFF Course in Hyderabad, India – Dec 2-5, 2019

Together with our distributor, LaGa Systems, we will hold a four day AERMOD-CALPUFF course in Hyderabad, India from December 2-5, 2019.
This course will include a do-it-yourself WRF case study for each student's desired location.
Course:

10% Discount:

Ends Oct 1, 2019

Location:

Register

Contact:
Lakes Environmental 2020 Training Course Announcement

We're pleased to announce our 2020 Global AERMOD and CALPUFF Air Dispersion Modeling Training Course Schedule!
Course dates and locations for the first half of the year are listed below and can also be found by visiting our website. Join us for world class training with our team of senior air quality experts!
Feb 24-27

Dallas, Texas

Mar 5-6

Toronto, Ontario

Mar 16-19

Singapore

Schedule

Apr 20-23

Las Vegas, Nevada
Online registration will open soon! Start making plans now to attend one of these courses. Early registration discounts will be available for a limited time only!
Lakes Environmental Closed for Canadian Thanksgiving Holiday
Lakes Environmental's Waterloo office will be closed on Monday, October 14, 2019 to observe the Canadian Thanksgiving holiday. Our Dallas support office will remain open on this day. If you have any needs during that time, please e-mail us at support@webLakes.com and we will respond to your email as soon as possible.
New Solution from the Lakes Software Family
Sign up today and get the entire secure 3 in 1 solution for free!



UPCOMING COURSES
2019/2020 Course Schedule

AERMOD and CALPUFF
November 4-7, 2019 | Los Angeles, CA
Register →

AERMOD-CALPUFF
December 2-5, 2019 | Hyderabad, India
Register →

AERMOD and CALPUFF
February 24-27, 2020 | Dallas, TX
Registration Coming Soon

AERMOD
March 5-6, 2020 | Toronto, ON
Registration Coming Soon

AERMOD-CALPUFF
March 16-19, 2020 | Singapore
Registration Coming Soon

AERMOD and CALPUFF
April 20-23, 2020 | Las Vegas, NV
Registration Coming Soon

MODELING TIP
Plant Blanking Boundary Layer
When viewing results from an air dispersion model run, the primary concern of many modelers are conditions measured at receptors located in areas generally accessible by the public. This may preclude modeling from occurring within well-defined property boundaries that restrict public access to a facility.
Lakes Environmental's AERMOD View and CALPUFF View contain the Plant Boundary tool for defining a set of discrete receptors as the property boundary. Using this tool automatically adds a new layer to the project's Overlays – the Plant Blanking Boundary layer.


Plant Boundary Tool
This layer fills in the bounds of the Plant Boundary with an opaque polygon that effectively hides all layers listed beneath it.
As shown in previous Modeling Tips, it is easy to remove onsite receptors that fall within the property boundary. Removing these receptors but leaving concentration contours can give the impression of calculated model results where they do not exist.
The images below display the impact of the Plant Blanking Boundary. The first image is the default image of a Plant Boundary featuring the Blanking layer enabled. The second image shows contours when the Blanking layer is disabled.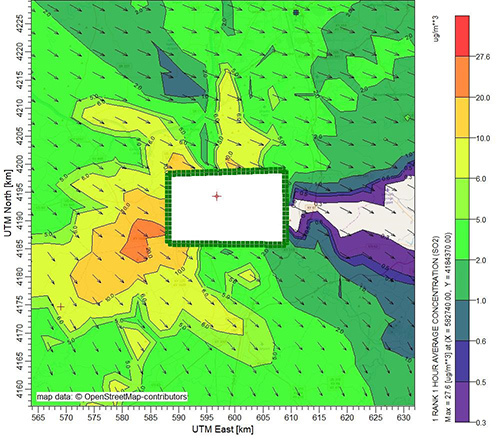 Blanking Layer Enabled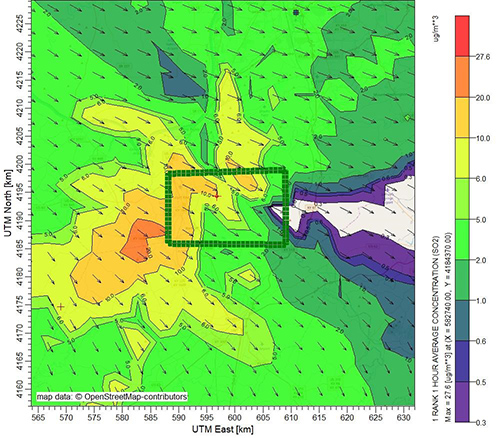 >
Blanking Layer Disabled
The Blanking layer is available for display via the Plant Blanking Boundary layer displayed in the Overlays Tree View.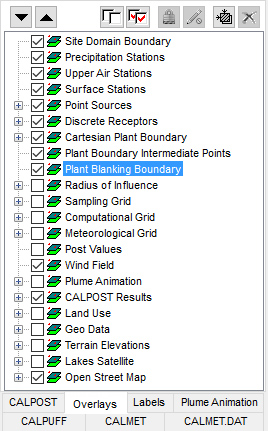 ENVIRONMENTAL NEWS ARTICLES
Putting a Price on Carbon Pollution Alone Unlikely to Help Reach Climate Goals
September 5, 2019- The Paris Agreement, signed in 2015, requires nations to collectively limit global warming to 2°C by 2100, and to pursue efforts to limit the temperature increase even further to 1.5°C.
Read more →
Researcher Examines UN Climate Change Education
September 9, 2019 - According to the United Nations, education and training is a crucial part of tackling climate change.
Read more →
UPCOMING CONFERENCES & TRADE SHOWS
2019 Conference Schedule
Refinery And Chemical Industry Emissions Symposium
November 6-8, 2019 | Davis, CA USA
2019 Chemical and Biological Defense Science & Technology (CBD S&TConference)
November 18-21, 2019 | Cincinnati, OH USA
LAKES SOFTWARE GROUP OF COMPANIES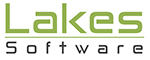 1-170 Columbia St. W.
Waterloo, ON N2L 3L3

View Online

This newsletter contains information gleaned from various sources on the web, with complete links
to the sources cited. Organizations cited are in no way affiliated with Lakes Environmental Software.

For more information, please visit our web site at: www.webLakes.com.
All comments and suggestions are welcome. You can e-mail us at: support@webLakes.com.