NEWS & EVENTS

Monthly Newsletter - May 2020 Edition
The Only True End-to-End Encrypted Solution for Video Conferences!

Do you know that Teams, Skype, Zoom, and Google Meet can be seen by their providers?
Aren't you concerned about leaving confidential work information exposed during your video calls?
Lakes just launched Tauria, the FIRST solution in the world that offers true end-2-end encrypted group video calls for up to 50 people, 1-on-1 calling, and screen sharing!
Users on Tauria can collaborate while also protecting confidential and critical work information. All sensitive data is protected by zero-knowledge encryption protocols which means your calls are unreadable by parties outside the call, including governments, competitors, or Tauria's staff.
This is Tauria news from Yahoo Finance, which is also on Bloomberg: https://ca.finance.yahoo.com/news/move-over-zoom-encryption-company-121300077.html
Learn more about Tauria at https://tauria.com/
Sign up today to get a 30-day free trial and for a limited time get 50% off the standard plan!
Exclusive Upgrade Promotion for AERMOD View
Lakes Environmental has released promotional pricing for upgrading your AERMOD View license.
If your license has been out of maintenance for more than six months, you are missing out on some important new features and model updates from the U.S. EPA! Check out the release notes from the latest version of AERMOD View.
Contact us today if you did not receive our campaign e-mail and your maintenance has been expired for over six months.
Exclusive pricing is only available until May 27, 2020.
Online AERMOD Course with CASANZ – Only a Few Spots Left!

Together with the Clean Air Society of Australia & New Zealand (CASANZ), we will hold an online AERMOD air dispersion modeling course. This training will take place in six 2.5-hour sessions on June 2, 3, 4 and 9, 10, 11, 2020.
Note: The above course will be based specifically on regulations for the Australia/New Zealand region.
Just Announced! Online AERMOD Course – Jun 23-24, 2020

Our team will present 2 days of online AERMOD training from June 23 to 24, 2020. The same great course, now from the convenience and safety of your home or office!
Spots are already filling quickly! Register today before space is gone!
A&WMA Annual Conference and Exhibition
Register online today for the virtual event kick-off on June 30, 2020.

MODELING TIP
AERSURFACE 20060 in AERMET View
AERSURFACE is a tool developed by the U.S. Environmental Protection Agency (USEPA) which uses digital land cover data to objectively calculate numeric values of surface characteristics (i.e. albedo, Bowen ratio, and surface roughness) required by AERMET, the meteorological preprocessor for the AERMOD air dispersion model.
As discussed in last month's newsletter, the new AERMOD View Version 9.9.0 includes the most recent update to the AERSURFACE tool dated 20060. This includes major enhancements such as:
Inclusion of National Land Cover Database 2016 data products in addition to 2011, 2006, & 2001
Supplemental tree canopy and impervious percentage data inputs
Ability to define individual surface roughness sectors as airport-based, and more
Lakes Environmental Software presented a webinar on the new AERSURFACE. You can watch the videos below. In Part 1, we discuss the changes implemented by the USEPA in the 20060 release.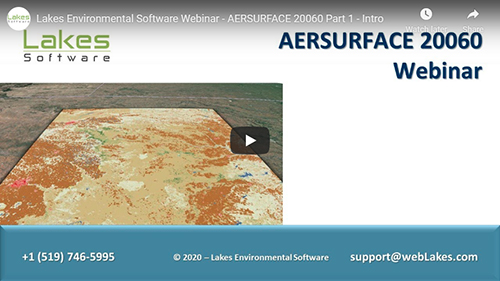 In Part 2, we present a live demonstration of the new AERSURFACE Utility included in AERMET View Version 9.9.0. This includes features like Station Location selection within the Preview window, accessing land cover data products via WebGIS, and more.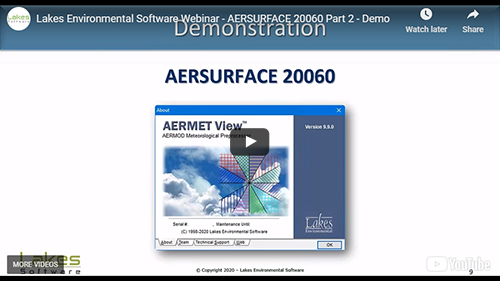 Finally, in Part 3, we answer your questions about AERSURFACE and the updated AERMOD View.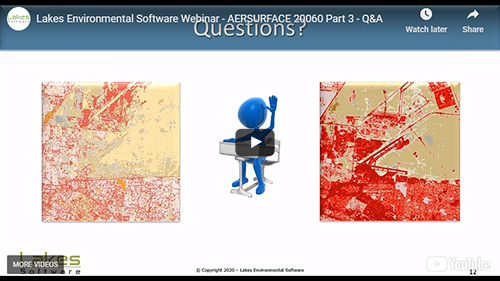 ENVIRONMENTAL NEWS ARTICLES
Warming Midwest Conditions May Result In Corn, Soybean Production Moving North
May 5, 2020- If warming continues unabated in the Midwest, in 50 years we can expect the best conditions for corn and soybean production to have shifted from Iowa and Illinois to Minnesota and the Dakotas, according to Penn State researchers.
Read more →
Falling Visibility Shows African Cities Suffering Major Air Pollution Increases - Study
April 23, 2020 - Falling visibility in three major African cities reveals that air pollution has increased significantly over the last 45 years – leaving citizens facing further short-term increases in man-made pollution due to increasing urbanization and economic development, a new study reveals.
Read more →
UPCOMING CONFERENCES & TRADE SHOWS
2020 Conference Schedule
Air & Waste Management Association's 113th Annual Conference & Exhibition
June 30, 2020 | Virtual Event
LAKES SOFTWARE GROUP OF COMPANIES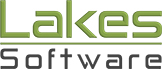 1-170 Columbia St. W.
Waterloo, ON N2L 3L3

View Online

This newsletter contains information gleaned from various sources on the web, with complete links
to the sources cited. Organizations cited are in no way affiliated with Lakes Environmental Software.

For more information, please visit our web site at: www.webLakes.com.
All comments and suggestions are welcome. You can e-mail us at: support@webLakes.com.
Privacy Policy