The Privacy Tools You Must Have for Secure Remote Consultations
No more private conversations
| | | |
| --- | --- | --- |
| One of the major pitfalls of the shift to remote digital operations is losing the ease and privacy of being able to speak with clients face-to-face behind closed doors. Today, consultations require a phone call or video conference, both of which are just too easy for hackers to break into because the call or conference providers simply do not have the security infrastructure to keep them out. And if they do, there is no guarantee that the provider themselves are not listening in on your calls. | | |
While the name Tauria may not be the first company you think of as providing truly secure video conferencing or communication solutions for your remote work and digital operations, it will be after you read this.
Tauria is the world's first fully encrypted, all-in-one communication platform that ensures the security and privacy of user data. Unlike popular tools on the market today which focus on a single component of digital communications, Tauria combines the capabilities of a video conferencing tool, messaging platform, file storage vault, and scheduling calendar in one secure cloud-based solution.
The privacy you need
At its core, Tauria employs unparalleled encryption and security protocols. The platform's true no knowledge end-to-end encryption means that whether your information is sitting in an inbox ("at rest") or being sent to the recipient ("in transit"), it is fully encrypted and always locked on each end.
To learn more about making your work communications secure, read here and sign up for a free trial today. Also we are now offering free 45 minute calls, click here to begin using Tauria now.
Online AERMOD Course – Mar 23-24, 2021

Don't miss out on our next 2-day online AERMOD course taking place on March 23 and 24, 2021 from 8:30am to 5:00pm (Central Time). Even with our online courses, we limit attendance to ensure only the highest level of training is provided.
Register and pay today before space is gone!
Note: Due to the immense popularity of our online courses and small class sizes, we recommend registering and making payment as soon as possible.
Online AERMOD Course with CASANZ – Feb 23-26, 2021

Together with the Clean Air Society of Australia & New Zealand (CASANZ), we will hold an online AERMOD air dispersion modeling course. Training will take place in four, 4-hour webinars from February 23 to 26, 2021 from 11:00am to 3:00pm (AEDT).
Be sure to register early!
Note: The above course will be based specifically on regulations for the Australia/New Zealand region.
Just Announced – New Online AERMOD and CALPUFF Courses!
We're pleased to announce the following upcoming Online AERMOD and CALPUFF Air Dispersion Modeling Courses. Join us for world class training from the safety of your own home or office with our senior level air quality experts!
Register and pay today before space is gone!
Note: Due to the immense popularity of our online courses and small class sizes, we recommend registering and making payment as soon as possible.
Lakes Environmental Closed for Family Day Holiday
Lakes Environmental's offices will be closed on Monday, February 15, 2021 to observe Ontario's Family Day holiday. Our Dallas office will remain open on this day. If you have any needs during that time, please e-mail us at support@webLakes.com and we will respond to your inquiry as soon as possible.
UPCOMING COURSES

MODELING TIP
Setting Stack Orientation in AERMOD View
Air dispersion models typically have a variety of source types that can be used to represent sources of emissions. One of the most common source types is the point or stack release. Characterized by a well-defined exhaust point with buoyancy (via a defined exit temperature) and vertical momentum (calculated using the diameter of the release point and exit velocity), the point source is probably the most common source type employed in air dispersion modeling.
One limitation to the point source implementation in AERMOD was that it assumed a fully vertical release. Many industrial applications include stack exhausts with modified characteristics, however. These include stacks featuring caps or coverings and those that release horizontally (e.g., from the side of a building).


Example of a capped stack release point
Several years ago, AERMOD was updated by the US EPA to include options for modeling capped and horizontal stack releases, and we published a Modeling Tip on capped releases.
Since that time, further updates to the AERMOD model have permitted these sources to be used in the regulatory default model setup.
Using the latest release of AERMOD View (currently Version 9.9.0), all point sources have a Release Type setting. Use this drop-down menu to choose "Vertical", "Capped", or "Horizontal" to identify the stack's orientation.
From there, input the actual stack parameters and AERMOD will internally modify the source parameters to account for the proper source setup.

ENVIRONMENTAL NEWS ARTICLES
Positive 'Tipping Points' Offer Hope for Climate
January 11, 2021 - Positive "tipping points" could spark cascading changes that accelerate action on climate change, experts say.
Read more →
Record Number of Billion-Dollar Disasters Struck U.S. In 2020
January 8, 2021- It was an extraordinary year for weather and climate events in the U.S.: The nation endured an unprecedented 22 billion-dollar disasters in 2020.
Read more →
LAKES SOFTWARE GROUP OF COMPANIES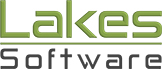 1-170 Columbia St. W.
Waterloo, ON N2L 3L3

View Online

This newsletter contains information gleaned from various sources on the web, with complete links
to the sources cited. Organizations cited are in no way affiliated with Lakes Environmental Software.

For more information, please visit our web site at: www.webLakes.com.
All comments and suggestions are welcome. You can e-mail us at: support@webLakes.com.
Privacy Policy