Update to Ontario's Air Dispersion Models
On April 13th, Ontario's Ministry of the Environment, Conservation and Parks (MECP) adopted version 22112 of the U.S. EPA AERMOD air dispersion model & AERMET meteorological pre-processor as the approved dispersion model versions under Ontario Regulation 419/05 Air Pollution - Local Air Quality Regulation (O. Reg. 419/05).
A bulletin announcing the change was published in the Environmental Registry of Ontario.
The 22112 updated AERMOD/AERMET model versions are based on the best available science and will provide a better indication if an industrial facility meets Ontario's strict environmental standards.
If you are located in Ontario and have an outdated version of AERMOD View, we've just announced special time-limited pricing to upgrade your license and start using the latest U.S. EPA model release 22112. Contact us today for further details!
Environmental Justice Webinar – May 3, 2023

On Wednesday, May 3rd, at 2:00pm Eastern (New York Time) our team of experts will discuss the most advanced approach to quickly and inexpensively conduct complex Environmental Justice (EJ) studies.
Discover proven technical approaches including:
Effectively mapping the highest impacted communities based on cumulative risk.
Tracing back the contributing sources based on risk.
Prioritizing emissions reduction efforts to address the highest risks first.
Register for this FREE 30-minute webinar using the link below.
For more information on our upcoming webinars and to view our past webinar recordings, please visit our website.
Online AERMOD Training Course – Jun 20-21, 2023

Space is filling quickly for our 2-day online AERMOD training taking place on June 20 and 21, 2023 from 8:30am to 5:00pm (Central Time – Chicago, USA).
Register now before spots are gone!
Note: Due to the immense popularity of our online courses and small class sizes, we recommend registering and making payment as soon as possible.
A&WMA Annual Conference and Exhibition
Lakes Environmental Teaching Professional Development Courses at 2023 A&WMA Conference

The Air & Waste Management Association will be offering a variety of high-quality professional development courses on June 5, 2023, just prior to the annual conference in Orlando.
As in previous years, we will present a one-day course on AERMOD Air Dispersion Modeling and a one-day course on Puff Dispersion Modeling. Additional details regarding these courses can be found below.
Lakes Environmental Closed for Victoria Day Holiday
Lakes Environmental's offices will be closed on Monday, May 22, 2023, to observe the Victoria Day holiday. Our Dallas support office will remain open on this day. If you have any support questions during that time, please e-mail support@webLakes.com and our team will respond to your inquiry as soon as possible.
UPCOMING TRAINING COURSES

MODELING TIP
Comparing Wind Roses Using WRPLOT View
Wind roses are used to graphically depict wind frequency. Directly comparing wind roses from two different sets of meteorological data is a great way to compare how similar the data is. This is commonly done when comparing observational data to that generated with a meteorological model such as WRF or MM5.
Lakes Software's WRPLOT View freeware application has long been a favorite tool of scientists in many different fields looking to analyze wind data. When using WRPLOT View to compare wind roses from different data sets, it is important to understand what is being depicted so an accurate assessment of the data can be made.
When a met data file is loaded into WRPLOT View, the wind rose that is generated is displayed on a scale that shows the percentage of time that the wind blows in each direction. By default, this scale is automatically determined to best fit the data.
When two different wind roses are created, they may have different scales assigned to them by default. In the images below, notice that the first site has a maximum frequency just under 6% while the second site is near 7.35% for its maximum frequency.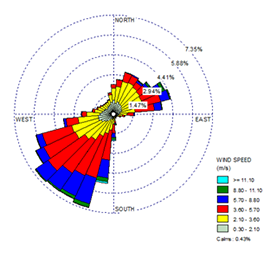 To make an accurate comparison, it is helpful to set the scales to be identical. To change the scale of a wind rose in WRPLOT View, do the following:
Click the Options button on the Wind Rose tab.




Select Percentage under the Scaling option.




Specify the desired scale.


Once the scales are the same for both wind roses, a visual comparison is much easier to perform.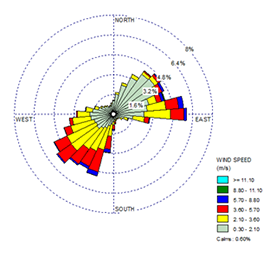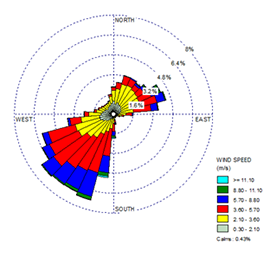 ENVIRONMENTAL NEWS ARTICLES
US Forests Face an Unclear Future With Climate Change
April 6, 2023 - When you walk through a forest, you are surrounded by carbon. Every branch and every leaf, every inch of trunk and every tendril of unseen root contains carbon pulled from the atmosphere through photosynthesis.
Read more →
Ice Sheets Can Collapse Faster Than Previously Thought
April 5, 2023 - An international team of researchers, led by Dr Christine Batchelor of Newcastle University, UK, used high-resolution imagery of the seafloor to reveal just how quickly a former ice sheet that extended from Norway retreated at the end of the last Ice Age, about 20,000 years ago.
Read more →
UPCOMING CONFERENCES
2023 Conference Schedule
2023 National Tribal Forum on Air Quality (NTFAQ)
May 1-4, 2023 | Chandler, AZ
TCEQ Environmental Trade Fair and Conference (ETFC)
May 16-17, 2023 | Austin, TX | Booth # 401
Air & Waste Management Association's 116th Annual Conference & Exhibition
Jun 5-8, 2023 | Orlando, FL | Booth # 303
LAKES SOFTWARE GROUP OF COMPANIES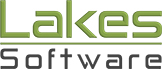 1-170 Columbia St. W.
Waterloo, ON N2L 3L3

View Online

This newsletter contains information gleaned from various sources on the web, with complete links
to the sources cited. Organizations cited are in no way affiliated with Lakes Environmental Software.

For more information, please visit our web site at: www.webLakes.com.
All comments and suggestions are welcome. You can e-mail us at: support@webLakes.com.
Privacy Policy